Headlines
Sunday Monitor
Living in a man's world
Women in Meghalaya's matrilineal society are as much in pain as their counterparts in the mainland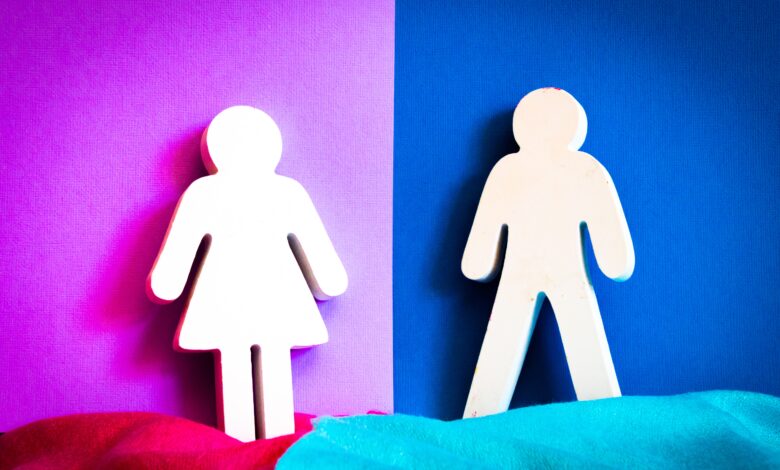 International Women's Day 2022. Another day of the year to celebrate women's achievements and contributions to society. Another day for society to introspect and right the wrongs which have been practised against women around the world for decades and centuries. Another day of false resolutions and ersatz emotions.
Let's talk women's empowerment.
Meghalaya (one of the blessed states, many women from the patriarchal society in the mainland would think) has a matrilineal system, which is often confused with matriarchy. Here, children take the family name, or clan name of mothers. Men come to stay with in-laws after marriage, as women in patriarchy or patrilineal society would do. Strangely yet, the number of single mothers in the state is strikingly high, and in most cases, it is the men who leave their wives.
A 32-year-old woman in the city works as a domestic help and takes up odd jobs to support her two daughters' education. Her first husband was violent and would often assault her until she perceived threat to her children's lives and left his house. The story would not surprise a woman from any state outside the North East that has seen a steady rise in crime against women in the past few years.
"Matriliny does not ensure our safety. Men do what they have to. They get drunk and remain unemployed, putting the burden of family on women," the woman had once told Sunday Monitor when she was asked about the reason for such plight.
In Meghalaya, the cases of crime against women rose from 172 in 2007 to 569 in 2017, according to data in the state police portal. The number stands over 600 in 2020. However, the cases saw a downtrend in 2021 with rape cases dropping by almost half of that in the previous year, the police data showed.
Domestic violence is also not new to the women in this matrilineal society. Rapes and murders of women are also reported widely but the investigations in many cases are shoddy leading to less conviction rates. In fact, several cases of women murders have remained unresolved in the state with barely any social organisation or relevant government institutions taking up the issues.
The society and the state government are also grappling with ever increasing number of single mothers, drugs and alcohol abuse and teenage pregnancies.
A young professional in the city narrated the trauma that her sister faced a few years ago. "She married early when she was underaged. The husband was a daily wage earner and they had five children. The parents died owing to alcohol abuse. Now, my mother has to look after two children," she said.
In another case, the mother of a teenage girl became psychologically imbalanced after the daughter became pregnant as the family was already living in poverty.
The worst trauma will be when the teenagers are abandoned by their husbands or boyfriends after childbirth, thereby adding to the list of single mothers.
Recently, the women's commission chairperson Phidalia Toi said providing help to sex workers and single mothers, besides the need to reduce the trend of teenage pregnancies, are her priorities.
Concerned over the plight of single mothers and to ameliorate their sufferings, a study is being conducted by the commission that may provide an action plan to address the issue.
Toi acknowledged that there are several cases of abandoned mothers seeking maintenance for their children from deserting fathers. Meghalaya has the second largest number of mother-headed households in the country, as per the 2011 census.
However, providing financial assistance to single mothers without addressing the root cause of the problem of high rate of teenage pregnancy is a superfluous approach.
Though there is a stoic silence on the issue of teenage pregnancy, the government's approach to just provide financial assistance to single mothers does not address the issue. Meanwhile, the physical and mental well-being of teenage mothers continue to be affected and more families continue to carry the burden of survival.
The state government had come up with Meghalaya Youth Policy in 2001 to address some concerns of the youths.
The policy involved interventions covering lifecycle of a youth that includes early childhood interventions implemented through various plans and policies like Early Childhood Education Mission, Meghalaya School Improvement Plan (MSIP), Health upgradation programmes like FIT India, sports infrastructure upgradation, setting up of academies of excellence in the area of arts and culture, and recognition of key achievements in sports, arts and culture. But these issues still linger and the promises remain in papers awaiting implementation.
Another cause for concern is a mother giving birth to many children without any spacing thereby affecting both the mother and children.
A health official dealing with the matter said that this results in infant and maternal mortalities which defeat the very purpose of the government's plan to develop human resource.
The official recently visited a village and interacted with a mother of 10 children. When asked, the woman said children are God's gift and must be accepted with happiness.
There are multiple government agencies dealing with welfare of women and children like there are multiple private agencies for the same but there is hardly any convergence as the desired result is yet to be achieved.
Single motherhood at a young age has created a vicious circle in society and more women are finding solace in drugs or alcohol or both. Though there are deaddiction centres, the root cause can be addressed only by different approaches involving all stakeholders, said an NGO leader dealing with issues related to women and children.
The recent order of the High Court of Meghalaya asking the government to check the trend of large-scale availability of drugs in the city is a welcome step but action on the ground matters.
As the society and the government try to find a way to solve the problem, another malice becomes a cause for concern. Sex trade is existent but there is no acknowledgement of this fact.
Recently, a local sex workers' body scheduled an event in a city locality on International Sex Workers' Day but it did not materialise as they were denied permission to hold the programme. Besides, many were wary of a discussion on the topic.
Women often choose sex trade for survival and it is the men who take advantage of them. Despite this, it is women who are castigated by society and questioned and harassed by authorities. There is an absolute reluctance about a discussion on the topic and finding a solution to the problem. A government grant to single mothers may check the problem to some extent but cannot spell out a holistic solution.
It is surprising and appalling at the same time how women in a close-knit matrilineal society are victims of a male-dominated world and how their voices are lost in blame game and fault-findings. The government and traditional institutions here need to take a note of this and act fast to address the numerous problems afflicting women.
~ Team Sunday Monitor
Image: Pexels, (inset image) state police website
(Names withheld on request)