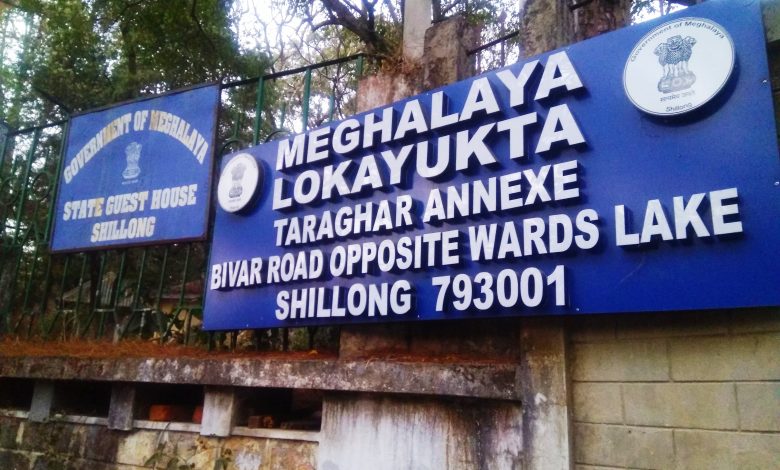 Shillong, May 28: Meghalaya Lokayukta has issued a warrant of arrest against Rikse R Marak, former Secretary to the executive committee of GHADC and Hewing Sangma, retired principal secretary of the Council in connection with alleged corruption cases.
Flamingbirth B Marak, social activist and  former joint secretary of Non-Gazetted Employees Association of GHADC along with six others had filed the case through the lawyer PT Sangma in this regard.
The court of the Lokayukta, in an order on May 25, issued the bailable warrant of arrest amounting to Rs.20,000 to respondent number 1, Rikse R. Marak, the former Secretary to the Executive Committee of GHADC and present Chief Executive Officer (CEO) of Tura Municipal Board and respondent number 6, Hewingson A. Sangma, the then Principal Secretary of GHADC who had retired from service earlier this year.
The warrant of arrest was issued against them for failing to appear during the hearing of the case on May 25
The complaint is also against former CEMs of GHADC Dipul R Marak and  Benedic R. Marak, p SG Esmatur Mominin, former MDC of Shyamnagar GHADC Constituency, Twinkle Newar Sangma, a contractor who is also the sister-in-law of chief minister Conrad Sangma and his brother and minister James Sangma, and other contractors.
The complaint was filed for non-implementation of various projects, misappropriation of public funds/schemes meant for development and non-adherence to the guidelines issued by the Centre.
As per the complaint, the officials and the GHADC functionaries had failed to implement the schemes and crores of rupees have been misused/misappropriated.
Following the case, a preliminary investigation was conducted and report submitted by the inquiry officer FD Sangma,  who is the Director of Inquiry wing of Meghalaya Lokayukta.
The next date of hearing  is on June 29.