Headlines
Mawlai group to petition Khasi-Jaintia Hills MLAs on Cherish
Signature campaign, candle lights tribute to Thangkhiew
Shillong, Aug 27: The 'voice of Mawlai people', an umbrella body of 11 organisations, seeking justice to slain Cherishstarfield Thangkhiew, has decided to write letters to all the MLAs from Khasi-Jaintia Hills on Monday raising their demand to punish the police officers involved in August 13 incident .
The group also wanted the MLAs to take up the matter in the Assembly.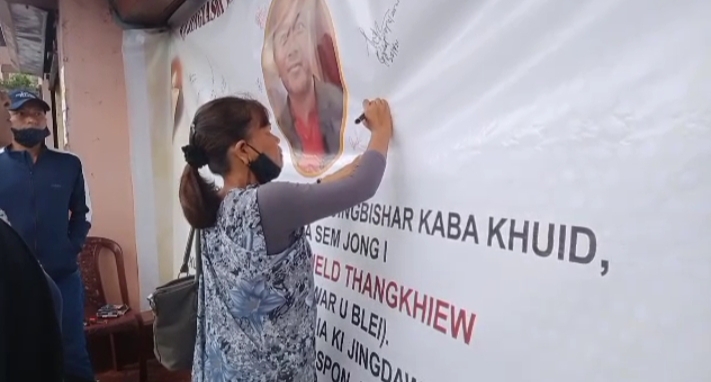 Earlier on Friday, the group carried out signature campaign at Mawlai petrol pump and took out a march to Mawlai Mawdatbaki where more people took part in signature campaign.
Candles were lit by people to express solidarity to the cause. The headman of Mawlai Phudmuri, Silvester Kurbah also extended support.