State
Mawlai MDC joins NPP; to contest Assembly polls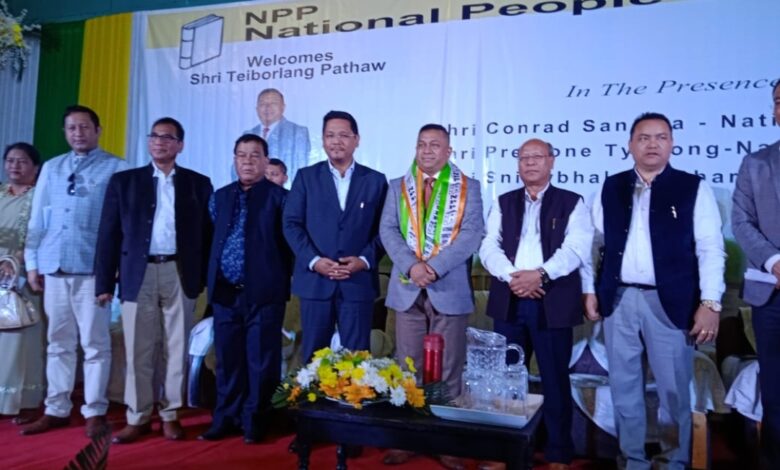 Shillong, March 25: Mawlai MDC Teibor Pathaw joined NPP on Friday in the presence of  Chief Minister Conrad Sangna, Deputy Chief Minister Prestone Tynsong and Cabinet Minister Sniawbhalang Dhar.
The chief minister announced that Pathaw will be the candidate of the party to contest the Assembly polls from the seat in 2023.
Pathaw had contested and won as independent candidate in the KHADC polls held in 2019 and later he extended support to UDP.
Congress legislator PT Sawkmie, who is supporting the NPP-led government, is currently representing Mawlai.