State
MCCL employees give deadline to govt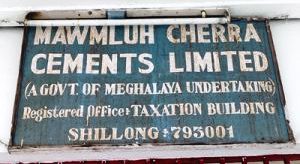 Shillong,May 10: The Mawmluh Cherra Cements Employees Union has set a deadline of 15 days for the government to release the pending salaries since 2018.
In a letter addressed to the managing director, MCCL, on Tuesday, the union said that normal salary should be disbursed till the plant functions normally.
The union said all the pending dues should be cleared urgently.
Other demands include early functioning of the plant and VRS to those employees who wish to avail this.