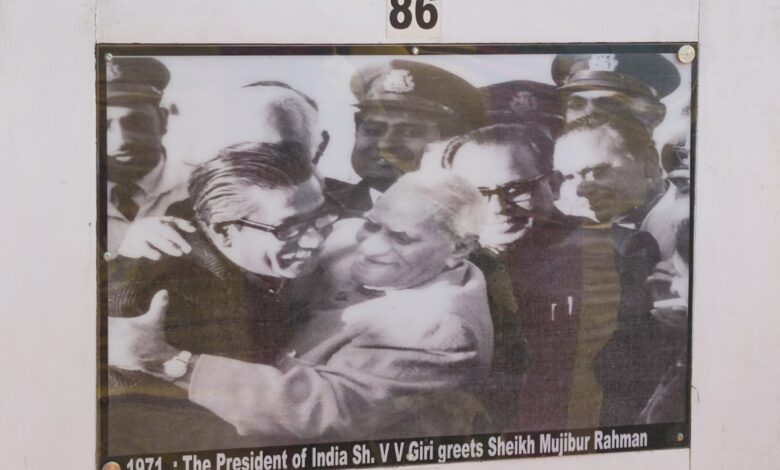 Shillong, Dec 24: A mobile photo exhibition marked the golden jubilee year of Bangladesh Liberation War 1971.
Moments of India's victory over Pakistan and contribution of Border Security Force in the victory found place in the 'Swarn Jayanti Shaurya Pradarshani Yatra' with mobile photo exhibition held in the city.
Trucks exhibiting photos started the journey on December 3 from South Bengal Frontier HQ Kolkata and covered 1,400- km up to Shillong. The motto of the yatra was to inculcate spirit of patriotism in youths and also to spread awareness about the contribution of BSF & Mukti Bahini in 1971 Bangladesh liberation war.
The photographs of Bangladesh Liberation War 1971 highlighted the role of BSF and Mukti Bahini in Bangladesh liberation war.
The BSF brass band performed patriotic songs echoing sense of commitment towards the nation.
The mobile photo exhibition was earlier  placed at Dawki on December  22, Sohra on December  23  and culminated at BSF Campus Mawpat, Shillong, on Friday.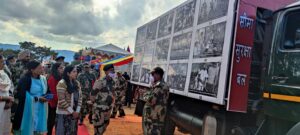 Many witnessed the programme and  appreciated the role of BSF & Mukti Bahini.
At the closing ceremony of the  exhibition, Inderjeet Singh Rana, IG, BSF said the exhibition  proudly depicts the active role of Border Security Force in the Bangladesh Liberation War-1971 with West-Pakistan.
Retired BSF personnel who fought the war were felicitated on the occasion.
Earlier, the BSF jawans who gave supreme sacrifice during 1971 war were  recognised/decorated by the Centre  by giving gallantry awards.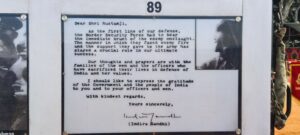 Meghalaya had its own role to play during 1971 war. A major battle was fought at Kilapara located near Indo-Bangladesh border in West Garo Hills. In this battle, 9 jawans of BSF laid their lives for nation while fighting in support of Bangladesh. A war memorial at Kilapara in memory of martyred soldiers, was constructed . The martyrs are remembered for their sacrifices.