Headlines
MPCC chief to lure voters if not leaders who left party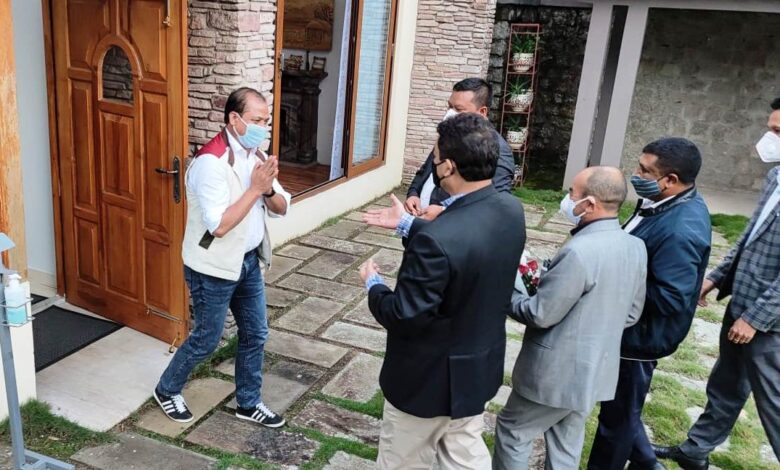 Shillong, Aug 27: The new MPCC chief Vincent Pala said he will try to get back the voters who had gone with the MLAs prior to the 2017 Assembly polls.
Many Congress MLAs had left the party and joined NPP prior to the Assembly polls in 2017.
While Pala will try to reach out to all leaders who left the party, he said if they don't come back, their voters will be roped in.
" I will try to get back former Congress MLAs and other leaders but  I don't think many leaders will come back but we should try to bring back voters who have gone with them. It is easier to get the voters whom they took away from the Congress as they left the party just before the last elections," he told reporters.
He said most likely many former Congress MLAs who are ministers now, are not coming back but there is a chance for the voters to come back to the party. In 2019 Lok Sabha polls, many voters came back", he said.
Since the voters were ready to vote for the Congress in the Lok Sabha polls, they have nothing against the party, he said.
"If we give them (voters) proper candidates, proper approach and proper treatment, I hope many of them will come back," he said.
Team for 2023    
Pala will form a team to prepare the party for the upcoming 2023 Assembly elections.
"We will  form a team looking towards the 2023 election. So it is a challenge because we are in the opposition but I am sure the way people call me, the way people talk about the Congress lately, I think we should be able to organise ourselves and put our house in order. This is my top priority," he added.
He said the Congress will not win elections looking at the weakness of others and added that the Congress will win elections only if the party is strong.
He asserted the need to enlighten the people that the Congress party is always in favour of tribals and it is always in favour of minorities.  "For us minorities, the best is the Congress and that we should tell the people," he added.