National
NDA announces seat-sharing for Punjab assembly polls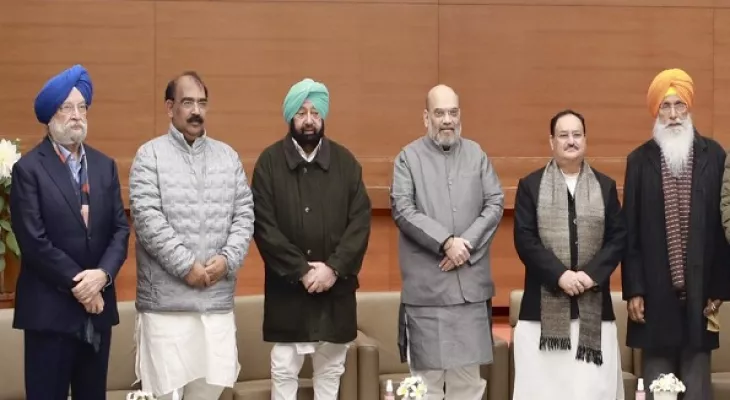 New Delhi, Jan 24 (UNI): The distribution of seats among the allies of the National Democratic Alliance (NDA) was finalised on Monday for the Punjab Assembly elections.
The BJP will contest 65 seats, Captain Amarinder Singh's Punjab Lok Congress 37 and Sukhdev Singh Dhindsa's Akali Dal 15 seats.
At a press conference here, BJP president Jagat Prakash Nadda announced the seat-sharing between the three parties. Nadda said this Punjab poll is an election to ensure the safety of the next generation.
Nadda said our aim is to bring Punjab back on the track of development and stability. He added that Prime Minister Narendra Modi constituted a Special Investigation Team (SIT) to probe the 1984 riots and today the accused are in jail.
"Punjab is a state situated on the border of Pakistan. Therefore, keeping in mind the security of the country, it is very important to have a stable and strong government in Punjab. Pakistan has always been trying to spread unrest in our country through Punjab, this thing is not hidden from anyone," Nadda said.
It is noteworthy that Shiromani Akali Dal, a long-time ally of BJP in Punjab, chose a different path after differences over agricultural laws. The BJP is in the fray with new allies in the role of elder brother for the first time since the SAD broke away from the NDA. Voters are to be held in the state on February 20.