Feature
Need to address sex workers' mental health problems
They experience panic attacks, post-traumatic stress disorder & depression, writes Varalika Mishra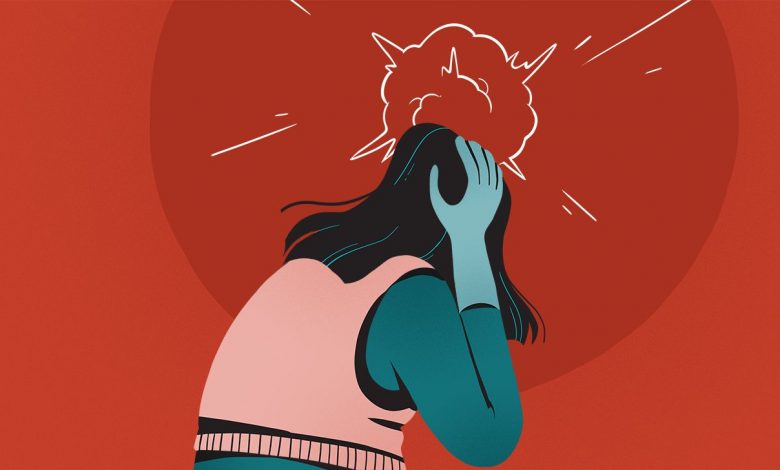 The pandemic has impacted lives of innumerable people and families across the world. Lockdown has resulted in an increase in mental health issues. The concept of mental health existed even before the pandemic but has gained prominence due to the pandemic and accentuated cases of depression, anxiety and even suicides.
One major section of our society that has been left out and neglected consists of the women living in brothels. Sex workers have mostly been neglected from the mainstream society resulting in huge mental health issues and identity crisis.
Home to 4,000 women and 1,500 children, GB Road (Garstin Bastion Road) is the largest red-light area of Delhi. The women over here are scarred with trauma and loss of identity. The power play of demand and supply makes one question about the importance of this industry. One needs to ponder about the mental health of men who come to brothels and vent out their frustration and display their power.
While it is important to understand the mental health of sex workers, it is equally important to understand the mental health of clients who ask for the service. The fact that prostitution is not legal creates several kinds of trauma for women staying in brothels. Sex workers experience panic attacks, post-traumatic stress disorder, depression and all sorts of mental health issues.
Sex workers are portrayed as immoral, unchaste, vulnerable and weak. Lack of choice, trust or pressure from the brothels also becomes a reason for these women to not step out of this profession and enter a new job with skills. There is always a risk of harassment and shame attached to this profession. The current pandemic has impacted the livelihood of these sex workers and of various other sex workers of the world. With the rise in covid cases, the imposition of lockdown in various areas has put the earning of sex workers on hold.
Amidst such times, Kat-katha, a Delhi-based NGO, has been relentlessly helping the Didis of GB Road by providing ration, food items and getting them vaccinated.
Kat-katha works to provide alternative livelihood choices to the sex workers on GB Road and a conducive growth environment to their kids. Their aim is to convert GB Road from a road of sex workers and slaves to "Pyaar Ka Mohalla" (A Street of Love). It provides a chance to these women to come out of their regular life of misery and oppression.
"Actually, as per my experience, this place has so much of sadness, which means even if you just spend time here, the sadness starts to live inside you. In such case, it impacts your mental health and taking care of the same is not something that everyone knows -— especially our didis who have no access to doctors or other therapies. In such cases, a support group, a trusted group can become ones therapist and that is what we offer," says Gitanjali Babbar, Founder of Kat-katha.
This tells us how important it is to have mental health intervention at brothels to provide the right support, emotionally and mentally.
Given the pandemic, the situation has become grimmer for these women. Civil society and the government ought to come forward to provide relief for these women. Having emotional literacy sessions, timely visits by psychologists and therapists can create a huge difference in the well-being of these women and their kids.
(The author is a certified Mental Health first Aider on suicide prevention, a mental health activist and founder of Your Story Is Important initiative. She works in an international consultancy firm as an education analyst. Mishra has penned a poetry book, Shanti Panna, & is a freelance journalist)