Headlines
NGT notice to govt on illegal coke plants in East Jaintia Hills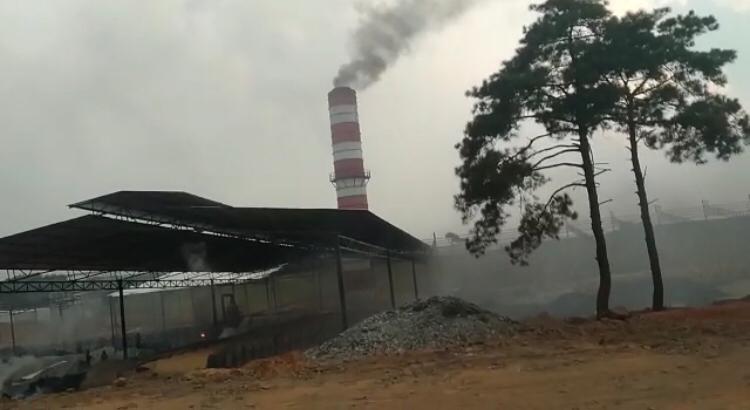 Shillong, Dec 13: The National Green Tribunal (NGT) wanted reply from both the Centre and Meghalaya government regarding coke factories under Sutnga in East Jaintia Hills.
The NGT issued notices seeking reply within four weeks based on a petition  filed by Pynbait Sutnga on October 25.
In the order on December 9, the NGT issued notice to five parties- Meghalaya government, Meghalaya State Pollution Control Board (MSPCB), Deputy Commissioner, State Environment Impact Assessment Authority (SEIAA) and Ministry of Environment, Forest and Climate Change (MoEF&CC).
The petitioner had highlighted environmental pollution due to coke oven plants in Sutnga Elaka and elsewhere in East Jaintia Hills and alleged that they violated  environmental norms causing air and water pollution leading to health hazards of local people.
Petitioner's, counsel Vivek Singh told NGT that some open coke ovens are within 100-300 meters of human habitation.
To substantiate his stand, the Inspection report of the Meghalaya State Pollution Control Board was also submitted along with the original application.
The counsel also referred to Meghalaya State Pollution Control Board's notification issued on December 23 last year which lays down  norms for establishing  coke plants with installed production capacity of less than 25,000 MTPA in the Meghalaya.
For cluster, the units should be located within a distance of 1 kilometer from each other and the minimum distance from two clusters should be 5 km.
The notification also mentioned that the distance from the main road of stand alone coke plants should be 500 meters, the distance from major stream/river/lakes should be at least 100 meters, the distance from the outer limit of village habitation should be 1 kilometer, and the distance from important public places such as hospitals, schools, tourist spots should be 1 km.
The Environment Co-ordination Committee (ECC) has warned the government that this is only the start of legal proceedings.
The ECC will also seek the intervention from the income tax department.
"As per documents available with the ECC, the tax worth hundred crores of rupees was evaded under the shadow of the local tribals by non-tribals. There are 41 coke plants in the district alone owned by the non-tribals" the statement said.
The ECC said it was also found that there was no proper verification/scrutiny by the Single Window Agency before granting SWA approval to the project proponents of the coke plants.
"There was random and irregular issuance of SWA approvals by the Department of Commerce and industries," the ECC said while threatening to even move the Supreme Court.