State
'NPP pushing youths to insurgency'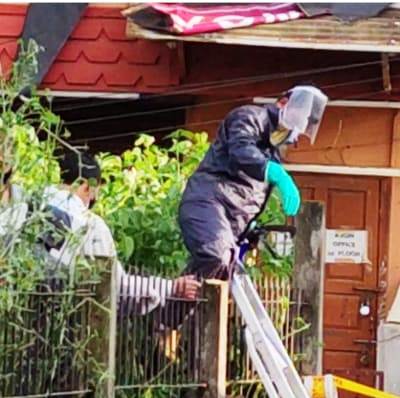 Shillong, Oct 5: Former legislator Ardent Basaiawmoit on Tuesday alleged that the NPP-led MDA government is pushing the youth to insurgency.
"I can say without any doubt that the government of the day and its policies are pushing our youths more to insurgency," he said.
Basaiawmoit is the president of the adhoc body of the newly floated regional party 'Voice of the People Party (VPP).
He expressed his disappointment over the way in which the government is handling the law and order situation in the state.
"The failure of the government in its policies and failure in the way of dealing with the law and order seemed to have pushed our youth to insurgency which is very alarming in the state and very dangerous for the future of the state."
When asked about the IED blast attempt by HNLC at the NPP office in Lachaumiere and other blasts, he said it was due to intelligence failure.
Basaiawmoit said the government has to strengthen its intelligence and engage more personnel so that they can prevent and put a check on the rising cases of attempts to place IEDs in many places of Shillong city.
"This clearly shows that the government has failed in its intelligence though the government claimed that they have enough intelligence to know about the plans but they cannot prevent the placing of bags or IEDs somewhere in Shillong like what we have just seen," he added.
On peace talks with HNLC, the former legislator said that he has been raising this issue ever since he was an MLA.
The government should take one step ahead by expressing its concern and willingness to invite the youths without any preconditions, he said.
"There is no need to have pre-conditions. First invite them without any conditions, get to know their minds, have a dialogue, get closer to them then it will create a conducive environment otherwise if you stick with your guns and demand them to come or call them with certain conditions and when you yourself fail to deliver on many fronts how do you expect that the youths will accept it," he said.