North East
NSCN(U) area commander held in Arunachal Pradesh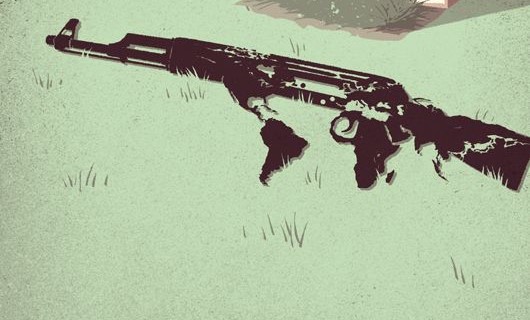 Itanagar, Oct 29 (UNI): The 'area commander' of the National Socialist Council of Nagaland (Unification), NSCN(U), of Namsai district, wanted by the police in various criminal cases, was arrested by a team of police from Mahadevpur area of the district last Tuesday, a police spokesperson said on Friday.
"The wanted accused person was involved in various extortion cases in Namsai district for the last six-seven months and had placed extortion demand to some prominent businessmen and extorted money from a local petrol pump in the district," Arunachal Pradesh Police (APP) PRO Rohit Rajbeer Singh said.
He informed that the accused Mineshwar Dihingia alias Pilot (37), a resident of Lekang Gohaingaon village under Mahadevpur police station, was arrested from his hideout in Kaupatoni village, Mahadevpur by the Namsai district police under the supervision of SP Dr Dorjee Wangdi Thongon, assisted by OC Mahadevpur Police Station Inspector Gesap Ronya, and one platoon of A/186 Bn CRPF.
On Thursday, the Namsai district police and SIT jointly interrogated the arrested accused who disclosed that he had hidden some items in his place of hideout in a container beneath the ground. Accordingly, a huge cache of arms and ammunition along with incriminating documents were recovered from the hideout.
The recoveries included one 9mm pistol with magazine and holster, 10 live rounds of 9 mm ammunition, one .32 pistol with magazine and holster, 15 live rounds of .32 ammunition, one .38 pistol with magazine and five live rounds of .38 ammunition, three mobile handsets with SIM cards and charger, two ATM cards, one camouflage cap and a driving license, etc.
Further investigation is underway, the APP PRO said.