National
PDP's Naeem Akhtar released after 4 months, put under house arrest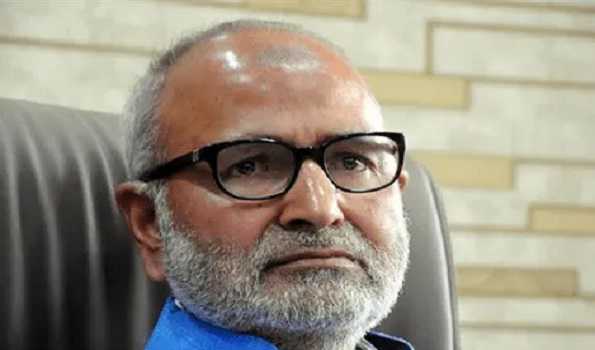 Srinagar, May 10 (UNI): Former minister and senior Peoples Democratic Party (PDP) leader Naeem Akhtar was on Monday released after remaining under detention for over four months in the summer capital, Srinagar.
However, official sources said Akhtar, who was the official spokesperson in the previous PDP-BJP coalition government in J&K, was placed under house arrest at his residence in the uptown Srinagar.
They said the former minister was released from MLA hostel, which was turned into sub jail, on Monday afternoon and handed over to Police Station Saddar. Akhtar was later shifted to his residence in Humhama on city outskirts and placed under house arrest.
Akhter, Sartaj Madni, senior PDP leader and uncle of former chief minister Mehbooba Mufti, and Peerzada Mansoor Hussain were detained on December 21 last year ahead of result of District Development Council (DDC) elections and were lodged at MLA hostel in Srinagar. Hussain was released earlier this year while Madni remained under detention.
Hussain later resigned from PDP and joined Sajjad Lone's People's Conference in March this year.
Mehbooba, who is the president of PDP, had last week written a letter to Prime Minister Narendra Modi, seeking release of all political prisoners lodged in different jails in and outside J&K.