State
Prestone dares Mukul to take legal action on coal allegations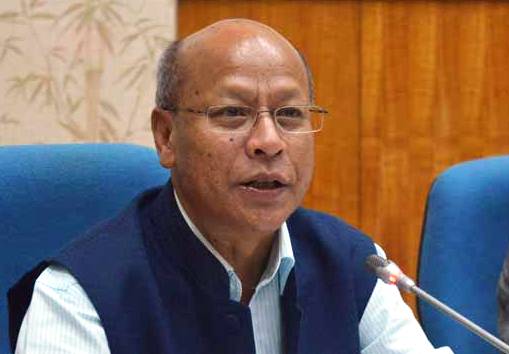 Shillong, May 30: Deputy Chief Minister Prestone Tynsong on Monday dared the leader of the opposition, Mukul Sangma, to take legal action on the coal scam allegations.
Prestone's statement comes two days after Mukul alleged that the MDA government was acting as an "accused" by not taking legal action following a report alleging the involvement of Cabinet minister James K Sangma.
Stating that it was not possible for the government to take action against "thousands of such allegations" in the media, Tynsong said, "If we take up this issue individually or as a government then we don't have time to work for the state."
"Why doesn't he (Mukul) take legal action?… those persons who made the allegation… need to go deep as we do have independent authorities, be it CBI and other agencies, be it central agencies be it state agencies," he added.
Tynsong also mentioned that the government had taken up some of the issues "depending on the gravity of the allegations" and set up a few inquiry committees.
The government has so far not formed any independent inquiry panel to investigate the coal allegations and only police inquiries have in initiated in various cases.
The deputy chief minister hit back saying even Mukul had faced several allegations, including the sex racket at Marvelene Inn run by the then home minister HDR Lyngdoh's family, during his eight-year tenure.
"(The Marvelene Inn incident) died on its own. That is why being a matured politician and a leader of the state, you need to think before talking," he added.
Accusing the opposition of creating confusion among people by slapping various allegations before the election, Tynsong said voters are wise and that the MDA leaders would continue their work and reach out to each citizen.
"If any person, especially the Leader of the Opposition, is really serious about this allegation then why not file (a case) in the court or be it in independent agencies then you will ultimately find the truth and the facts," Tynsong said.