Headlines
Red tape delays distribution of Covid food kits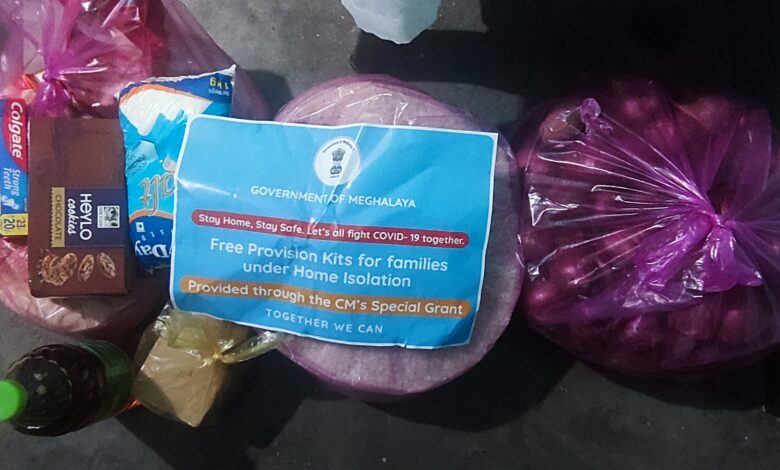 Shillong, Dec 18: Red tape has delayed timely distribution of food kits (one-time dry ration and other essentials) for those who are in quarantine.
There are some Covid patients in quarantine in parts of the city who have neither received ration nor are able to claim it as the procedure is too long.
Moreover, the Covid patients are not told who to approach for the essentials though the health officials ask them to send their vital signs daily. There has been no word on food.
Concerned about the matter, this reporter, who was tested Covid positive along with two other colleagues, made a query to a health official who said the list of Covid positive patients is sent to the distributor Na Ri.
The official added that he would forward the messages to the deputy commissioner.
Earlier, a query was made to the toll-free number 14410 of the Covid management team and the reply was that the government had stopped the distribution of food kits.
However, Na Ri contradicted this and said the distribution is on.
Those who are handling Na Ri said the list of beneficiaries comes from the deputy commissioner.
One of them admitted that due to the delay,  many beneficiaries get the ration while they are about to complete quarantine or after the completion of quarantine.
There were instances when the food kits were returned due to the delay in disbursing the same.
Curiously, soon after the message to the deputy commissioner about the grievances, a Na Ri representive called this reporter to disburse the food kits on December 18, the last day of the quarantine.
Moreover, the caretaker of the building where the quarantined persons are staying had to go all the way to the given landmark to carry the kits as the Na Ri staff refused to come to the gate of the residential complex.