Headlines
Revised vaccine policy with gap irks Opposition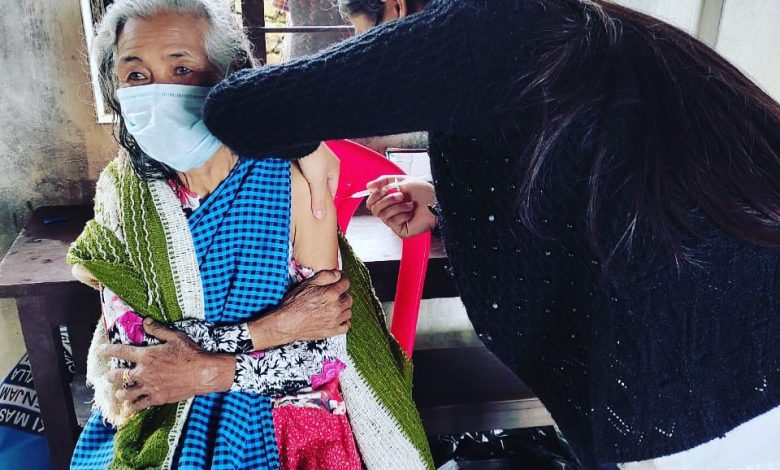 Shillong, June 19: The Congress has asked Conrad Sangma-led  government to take up with the Centre to ensure that the vaccine policy is guided by scientific interpretation and not on individual's opinion or strategy.
Speaking to reporters after the CLP meeting on Saturday, Leader of Opposition Mukul Sangma said the interval between the first jab and second jab which was earlier indicated at 6-7 weeks has been increased to 12 to 16 weeks.
"When we try to look at this sudden increase between the first dose and the second dose, we could not find any scientific answer. There is no scientific answer as far as this gap is concerned," he said.
Asking the state government to take up the issue with the Centre, Sangma said, "We must be realistic and we must be scientific as it cannot be based on somebody's whims and fancies. This must be taken up with an appropriate amount of seriousness with the government of India and prevail upon it to take a call which should be guided by complete scientific interpretation and not by anybody individual's opinion or strategy."
He said the long gap between the first and the second jab would mean that the state will not have enough vaccines to cover the population, Sangma  added that the state will not have a population who are fully equipped with the right kind of arsenal through vaccination to face the challenge of this pandemic.
"Will the virus wait for 12 and 16 weeks to show its resurgence in the third wave? We don't know, we hope it doesn't happen at all but the trend indicates that it might strike at any point of time", he said.
"Therefore…I have tweeted today in regard to my concern that the nation as a whole is likely to be found unprepared to face the onslaught of the inevitable third wave because of this revised vaccine policy", he added.