Headlines
Rising water level delays search operations for miners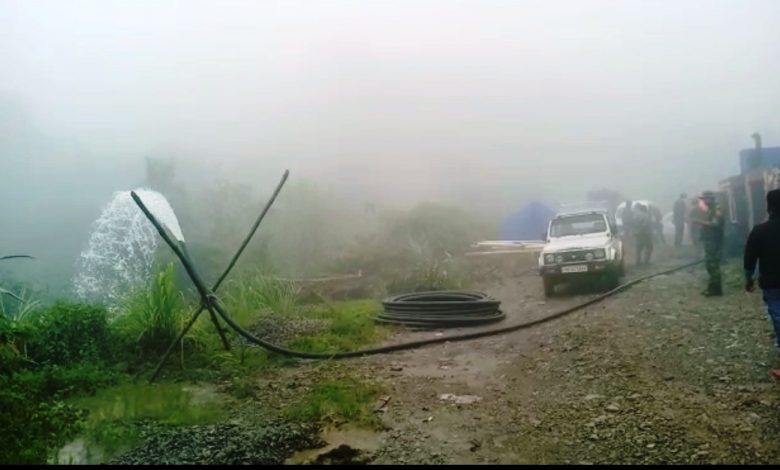 Shillong, June 8: The water level at the mine in East Jaintia Hills where the five miners are trapped, has risen to 40 feet due to rain.
East Jaintia Hills Deputy Commissioner E. Kharmalki said on Tuesday that dewatering of the nearby abandoned mine, which is connected with the mine at the accident site, is on.
The district administration will shift the Kirloskar 50 hp pump to the abandoned mine shaft for dewatering  but before installing, there is a need to prepare a platform at the middle.
"This is under construction and we will install the pump soon", the deputy commissioner said.
He said more pumps will have to be installed for dewatering.
The secretary to mining and geology department, C. Manjunatha and director David Sangma visited the mining site to assess the situation on Tuesday.