Sports
Roy Krishna extends contract with ATK Mohun Bagan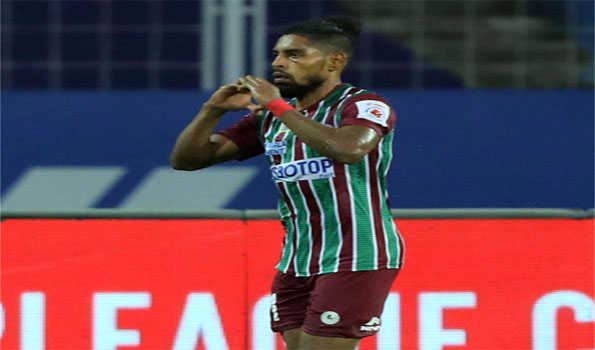 Kolkata, July 29 (UNI): This time along with Joni Kauko and Hugo Boumous, prolific striker Roy Krishna will also be seen playing wearing the green maroon jersey.
Roy Krishna, who has become the heartthrob of ATK Mohun Bagan supporters, has been at the peak of his skills for the last two years.
After coming to Kolkata for the first time, he scored 15 goals. Last season, Krishna scored 22 goals in 23 matches and won the Golden Ball award for the best footballer in the Indian Super League.
"The love of members and supporters of the club and the people of Kolkata have made India my second home," Roy Krishna told reporters after signing the contract to play three times in a row in Kolkata.
"Nevertheless, I was a little hesitant to come here because of the covid situation. But after the club management assured me and my family of safety, I signed the new contract. I thank Sanjiv Goenka, the principal owner of ATK MB and his team for putting their trust in me. The members and supporters of the club always inspired and supported me virtually in many ways. I am overwhelmed by the way the Green-Maroon supporters have honoured my work from day one," he added.