Sports
Bhaker finishes 5th, Rahi Sarnobat struggles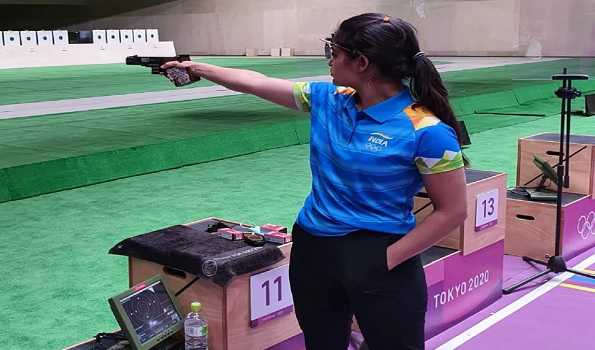 Tokyo, July 29 (UNI): Indian pistol shooter Manu Bhaker put up a commendable show and finished fifth in the precision round in the women's 25m pistol qualification at the Tokyo Olympics on Thursday.
Bhaker scored 292 out of the possible 300 points, as her groupings were laden with 9s and 10s that gave her an average of 9.733 paving the way for her into the rapid qualification segment to be held on Friday.
The scores from the precision and rapid qualification rounds will be added and the top eight shooters will advance to the finals of the women's 25m pistol event.
While Bhaker moved to the next round her compatriot Rahi Sarnobat failed to qualify finishing 25th spot out of 44 shooters after the first round of qualification with a score of 287 points and an average of 9.567.