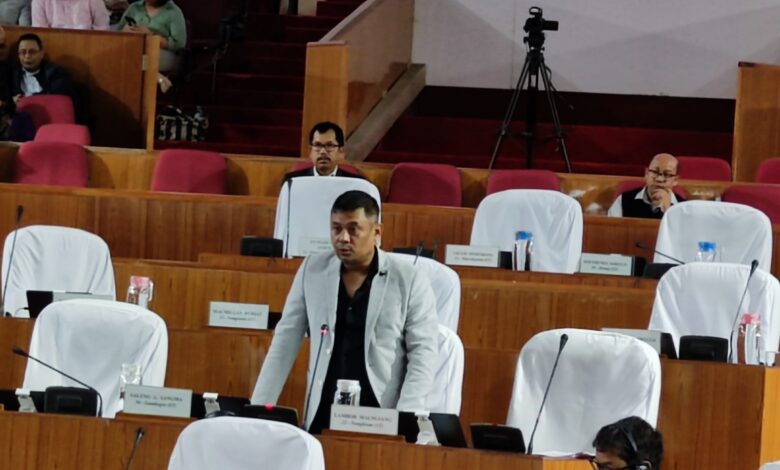 Shillong, Sep 13: Assembly Speaker Metbah Lyngdoh on Tuesday warned Gambegre legislator Saleng A Sangma of stern action in case of further use of "unparliamentary words" in the House.
On Monday, the Speaker expunged from the proceedings of the House a derogatory word used by the legislator when he was participating in a short duration discussion related to the degradation of roads, traffic management and non-compliance of transport laws in the state.
"I am taking strong exception of the action of the member and hence strong action will be taken by the House against the member on any further repetition of such action in the future. This is my ruling," Lyngdoh said.
Before pronouncing his ruling, Lyngdoh said it was not the first time that the member had used such unparliamentary language and he had to give a ruling for expunging from the proceedings of the House even on other occasions.
The Speaker reminded that the House has a rich tradition of conducting its businesses in a decent and dignified manner.
"Therefore, it is our responsibility to uphold this tradition," he added.