Headlines
SC Marak rules out contesting next polls
Former CM to stick with Congress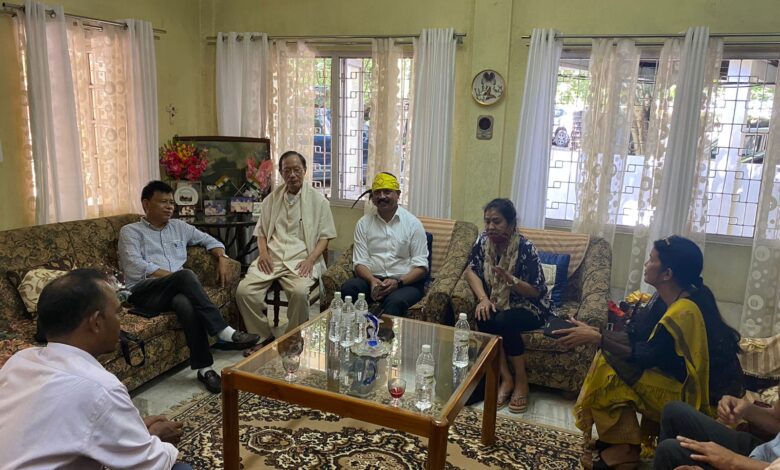 Shiillong,Sept 27: Former Chief Minister SC Marak has ruled out contesting next polls from Resubelpara, North Garo Hills.
Marak, who turned 80, said on phone on Monday that though he will be helping the party , he will not contes the Assembly election.
"I have backache and I will not be able to travel much hence , I have decided to keep away from active politics', Marak said.
Marak was the president of MPCC in 2003.
In the last Assembly polls, NPP leader, Timothy D Shira, who is currently the Assembly Deputy Speaker, had defeated Marak.
However, unlike another former chief minister DD Lapang , who joined NPP , Marak ruled out joining any other party.
"I will remain a committed Congress man", he asserted.
Earlier, an MPCC delegation led by its president Vincent Pala (in picture) met Marak and discussed party matters at the latter's residence.
When contacted, Pala said the delegation went to meet Marak to seek his blessings.
Pala also said the former chief minister is not keen to contest the next election.
Congress leaders Deborah Marak and Marthon Sangma among others, who are part of the new MPCC team, also met Marak.