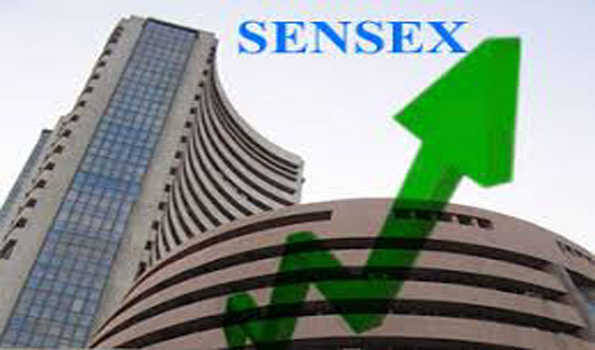 Mumbai, August 23 (UNI): The BSE Sensex on Monday advanced by 226.47 points to close at 55,555.79, on the strength of technology, IT, telecom and energy stocks.
The Nifty too rose by 45.95 points at 16,496.45.
The Sensex opened in green, rallied by 366 points at 55,695.84. During the day, it spurted 452 points at 55,781.17, the day's high before closing at 55,555.79, advancing 226.47 points from its previous close.
Meanwhile, the Sensex fell 89 points to 55,240.29, the day's low.
The Sensex registered days high and low at 55,781.17 and 55,240.29 points, respectively.
The Nifty recorded day's high and low at 16,592.50 and 16,395.70 points, respectively.