Feature
Shield your skin from pollutants with home products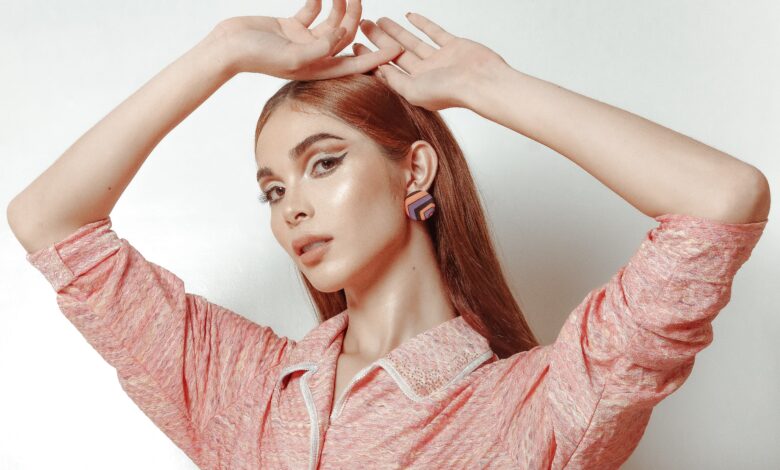 Beauty Basics with SHAHNAZ HUSAIN
If you live in a populous area, it is hard to escape environmental aggressors such as pollution.
Studies have shown that those who live in cities age faster than their suburban counterparts and there is a clear correlation between spike in air pollution and the likelihood of suffering from skin problems. Pollution causes inflammation, damages collagen, disrupts the skin barrier, and consequently accelerates ageing by 90%.
While air pollution is largely inescapable, when it comes to the health of your skin, simple practices like cleansing your face thoroughly every day, staying hydrated and eating nutrient-rich foods will help keep your body and skin healthy.
Among the other organs of the body, the skin is one of the first to bear the brunt of air pollutants.
Cleansing of the skin assumes more importance in order to get rid of the impurities and pollutants which are deposited on the skin. If you have dry skin, use a cleansing cream or gel. For oily skins, cleansing milk or face wash may be used. For oily skin, also use a facial scrub after cleansing.
Look out for products with ingredients like sandalwood, eucalyptus, mint, neem, tulsi, aloe vera, etc., when you buy cleansers. The anti-toxic and tonic properties of such ingredients have helped in clearing the skin congestion and eruptions that result from exposure to chemical pollutants. Aloe vera, for example, is also a powerful moisturizer and an antioxidant. So are ingredients like apricot kernel oil, carrot seed, wheatgerm oil, etc. the skin needs to be protected.
If the skin is prone to eruptive conditions like acne, pimples, rash, it should be protected with specialised creams which not only protect, but also reduce oiliness and deal with the problem.
After cleansing, wipe the skin with a rose-based skin tonic or rose water, to complete the cleansing process and refresh the skin. Soak cotton wool in chilled rose water and tone the skin with it, patting briskly. It also improves blood circulation to the skin surface and adds a glow. Green tea also makes a good skin toner. If there is rash or eruption, add a little rose water to sandalwood paste and apply on the face. Wash off with plain water after 15 minutes.
Wash your scalp and hair regularly. Use a deep-cleansing detoxifying shampoo that respects the balance of scalps rendered sensitive by pollution. If you think just washing your hair often will eliminate the harmful effects of pollution, think again! Do not give in to the temptation of washing your hair too often as this will only further weaken your hair.
Mix shikakai powder, chana atta, haldi powder, add water as needed, and make a fine paste of it. Use it as a substitute for soap.
The beauty products with anti-pollution battling skincare are on the rise in the market. Look for products which are rich in antioxidants like vitamins C and E. The increasing pollution levels, the deteriorating air quality, the depleting ozone layer and wider climate concerns, have all caused a huge shift in consumers' attitude over the past few years
Anti-pollution cosmetics help to provide protection and reduce the damage caused by environmental effects. These are basically "cover creams" which form a barrier between the skin and pollutants. Sandalwood protective cream is very useful for skin. It forms a transparent protective cover. Sandalwood soothes the skin and protects it from irritative reactions and eruptive conditions. It suits all skin types and increases the skin's moisture retention ability.
The hair also needs frequent washing if one regularly travels long distances for work. Pollutants also collect on the scalp. Shampoo, hair rinses, serums and conditioners help to restore the normal balances if they contain ingredients like amla, brahmi, triphala, bhringraj and henna. They also coat the hair and form a protective cover.
Mix one teaspoon each of vinegar and honey with one egg. Massage the mixture lightly into the scalp. Leave on for half an hour and then wash the hair. Rinse well with water.
Or, give the hair hot oil therapy. Heat pure coconut oil and apply on the hair. Then dip a towel in hot water, squeeze out the water and wrap the hot towel around the head, like a turban. Keep it on for 5 minutes. Repeat the hot towel wrap 3 or 4 times. This helps the hair and scalp absorb the oil better. Leave oil on overnight and wash hair the next day.
The impurities and pollutants can also affect the eyes, causing burning or redness. The eyes should be washed with plain water several times. Soak cotton wool pads in chilled rose water and use them over the eyes as eye pads. Lie down and relax for 15 minutes. This really helps to remove fatigue and brightens the eyes.
Wrap a scarf or a dupatta around your head while going out.
Investing in an air purifier is an important step in protecting your skin as your indoor environment can be as toxic as your outdoor environment. Lack of ventilation, chemicals in cleaning supplies and paint, and dust in bedding and carpet are all additional irritants to your skin.