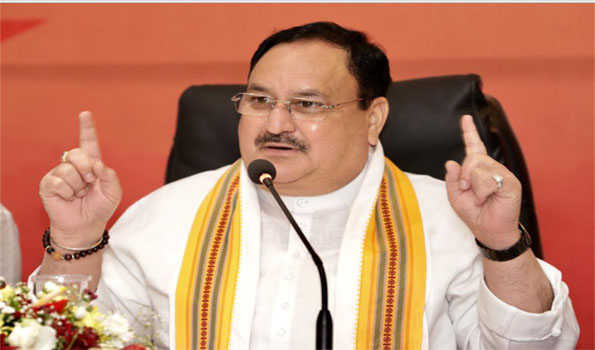 Panaji, July 25 (UNI): The Bharatiya Janata Party (BJP) national president, JP Nadda, on Sunday said Pegasus snoopgate issue was baseless and alleged that opposition Congress was creating ruckus in Parliament as it had no other issues.
Addressing a press conference, he also said the Congress party was rudderless without having any idea where to go.
"The issue of snoopgate is not an issue at all. It's baseless. As Congress has no other issue that is why it is making it an issue. We are ready to discuss but the opposition led by Congress is not willing to discuss at all. They do not know what to do, that is why they are doing so," he said.
Nadda claimed that in spite of the opposition not allowing the parliament to function all the records had been broken as far as parliamentary work was concerned.