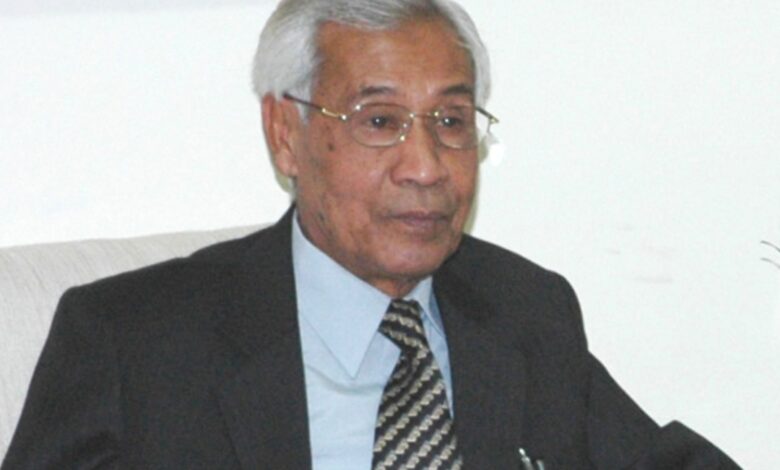 Shillong, April 21: As a mark of respect to  late J D Rymbai, former Chief Minister and Speaker, the state government has declared three days of state mourning from April 21 to 23.
An official statement said that during the period of state mourning, there will be no official entertainment.
National Flag will be flown at half mast at all government establishments throughout the state.