Headlines
State facing shortage of 1.05 million units of power per day
Tynsong announces withdrawal of load-shedding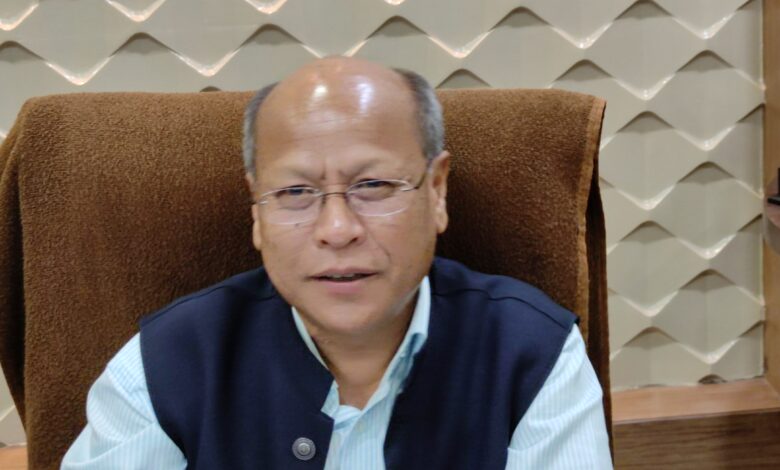 Shillong,July 11: The state is facing a shortage of 1.05 million units of power per day.
This was informed by Deputy Chief Minister in-charge power Prestone Tynsong on Monday while announcing the withdrawal of power cuts from Monday midnight.
The state is depending on 6.20 million units of power daily and 3.75 million units have to be transferred back for power banking as they were availed during the winter season by the government.
"So the total requirement of power per day is 9.95 million units per day", he said.
To tide over the shortage, the government is purchasing 1.05 million units through banking system from open market, Tynsong said.
He said there is no financial involvement as it is a dedicated power banking system through the portal. "Once we use power from the banking system,we have to replace it and to meet the shortage of 1.05 million units,we are  purchasing from the open market," he said.
Earlier, after chairing a meeting with the officials of the Meghalaya Energy Corporation Limited (MeECL), Tynsong announced the total withdrawal of  load shedding.
"We will try our best that load shedding will no longer be there even in the near future in the state", he added.
He admitted that the MeECL had to take an unpleasant decision to go for load-shedding of four hours a day due the recent breakdown of four units. Otherwise during the monsoon season the state generally does not have load shedding at all, he added.
"However, I am happy to inform you that now out of these, two units – one from OTPC and one from NEEPCO – are fully restored," Tynsong said.
He said the engineers and experts are on the job to repair the other two units – one from Leshka and another from Umtru. "I am sure 3-4 weeks from now, they will be able to restore them back," he said.
He thanked the people of the state for bearing with the state government due to the unavoidable circumstances and requested them to continue extending their cooperation and support to the MeECL and its officials.