State
State sends blueprint to ease traffic snarl to IIM for suggestion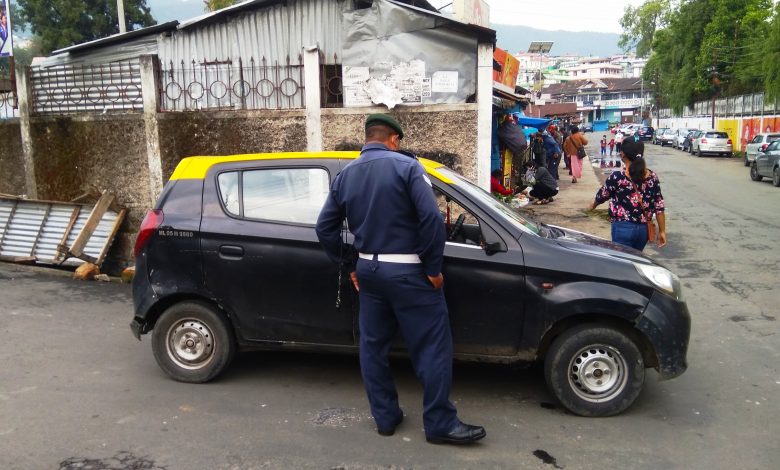 Shillong,Sept 27: The state government has prepared a blueprint to decongest Shillong and sent it to the Indian Institute of Management (IIM), Shillong for its opinion, advice and suggestions.
The government informed this to the Meghalaya High Court on Tuesday while hearing a PIL filed by one Philip Khrawbok Shati.
The state told the court that a blueprint to decongest Shillong has been prepared by the Home Department in consultation with various other departments and based on a report submitted by Dalberg Global Development Advisors in January, 2021.
Advocate General said that the detailed blueprint has been forwarded to the Indian Institute of Management, Shillong for feedback.
The blueprint is broadly based on four binding principles and components dealing with augmentation of the network capacity, increasing the supply of public transport, demand management and reducing the need for travelling.
Several finer aspects have also been detailed, beginning with the removal of road and footpath encroachment to introduction of bus corridors and setting up alternative modes of transport like a ropeway.
A traffic management centre is planned along with road network expansion and creation of city bypass roads.
The court said ,"Since a detailed plan of action has been prepared, though the funds necessary to undertake the project have not been indicated, it is hoped that some action will be taken after the response is received from IIM, Shillong."
"At any rate, whether or not they are a part of a larger blueprint or plan or a wish-list, road network expansion and creation of city bypass roads must be taken up on urgent basis as such exercises will take considerable time," the bench said.
"It is hoped that IIM, Shillong makes an appropriate assessment and suggests immediate and long-term measures that the state should take to ease the traffic situation in Shillong."
The next hearing  will be held on October 28.