Headlines
State sets up composite centre to empower differently abled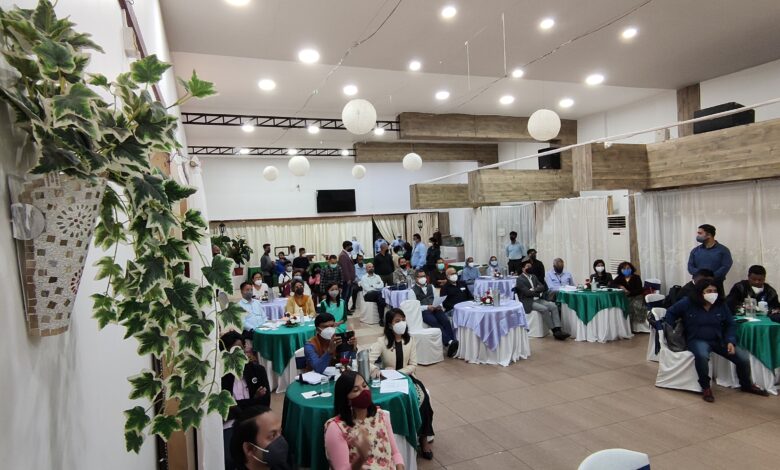 Shillong, Sept 21 : Principal secretary in – charge health and family welfare, Sampath Kumar said on Monday that the government has already set up a composite rehabilitation centre last month to take care of the needs of the differently abled people.
Speaking at a meeting of NGOs (in picture) dealing with social justice and empowerment, chaired by the union minister Virendra Kumar,  Sampath Kumar said the  regional composite centre acts as an early diagnostic place to empower the disabled.
He also said special education is provided to the students who are in need of help.
There are seven NGOs dealing  with special education in the state.
Last year, the state also launched a state specific scheme and Rs 1.3 crore was provided to ensure that the children get quality education.
There are 40, 000 differently abled people in the state .
He said the government regularly conducts  social auditing of social welfare schemes.
NEC secretary  Moses Chalai said the NEC had provided a lot of schemes to improve the living conditions of the people of the North East.