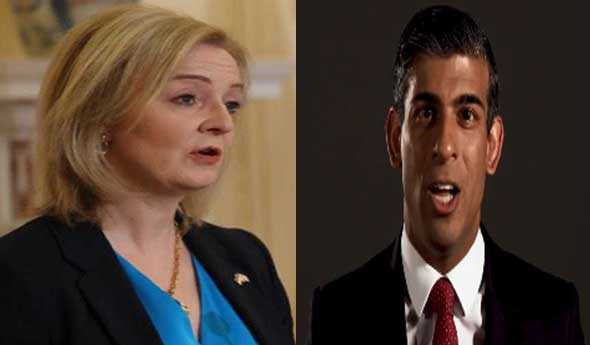 London, July 20 (UNI): United Kingdom's former finance minister Rishi Sunak and foreign secretary Liz Truss on Tuesday emerged as the final two candidates in the Tory leadership race to succeed Boris Johnson as Prime Minister.
International Trade Minister Penny Mordaunt was knocked out in the final round of ballot among Conservative lawmakers. Sunak garnered 137 votes while Truss received 113.
Johnson resigned as party leader earlier this month following a series of resignations in his government. Total 10 Conservatives were in the fray to replace him, and over five rounds of voting, members of parliament whittled those down to two.
The winner will be announced on Sept. 5 that will automatically become UK's next Prime Minister, replacing outgoing Boris Johnson.