Headlines
SSA teachers threaten mass resignation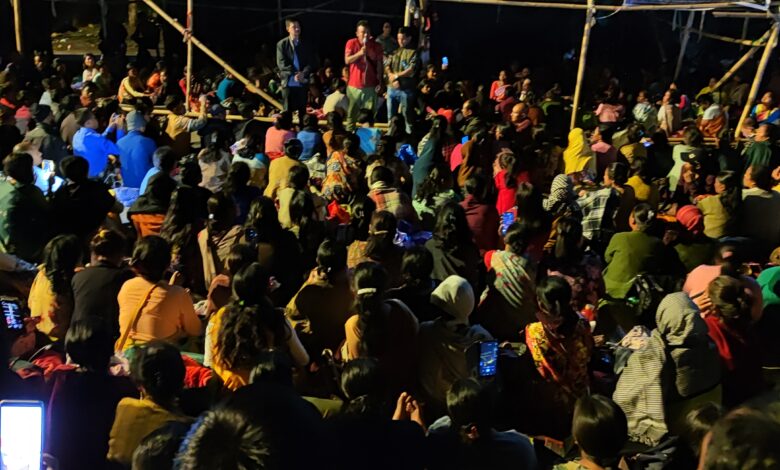 Shillong, July 20: The SSA teachers have threatened to resort to mass resignation if the Education Minister Lahkmen Rymbui does not withdraw his statement that the government will cut the salary of agitating teachers and grants to the managing committees will be  withdrawn.
The Meghalaya SSA Schools Association (MSSASA) took exception to the statement of  Rymbui, who had said the government will impose no work, no pay and withdraw the grant to the school managing committees (SMCs) if the teachers do not return to the classrooms.
Majority of the 12,541 SSA teachers hit the street for the past three days and resorted to indefinite sit-in-demonstration to protest against the government's failure to release their five months' salary.
They even slept at night at the additional secretariat parking lot, the venue of the protest.
MSSASA president Aristotle C Rymbai told reporters that the association wants to send a clear message to Rymbui that he should immediately tender an apology by Thursday else 'we will be compelled to go for mass resignation."
Rymbai said that the teachers have not come out to the streets to celebrate but they were forced to sleep in the streets for the last three days due to the government's indifferent attitude towards their demand for immediate release of their five months' pending salary.
"So please do not compel us to go for mass resignation because if all the 12,541 SSA teachers resign, the elementary education in Meghalaya will no doubt collapse," he warned.
Rymbai said the SSA teachers in Meghalaya for the last six months have been patient despite the assurance of the state government, especially the education minister but his statement on Wednesday evening has hurt the sentiments of the teachers.
He asked the minister to know about the Constitution of India to understand why the SSA teachers or anyone else would come to the streets to protest against any government.
"We have come to the streets to protest and demand for our rights from the state government and our right to protest is empowered by the Constitution of India"  Rymbai said.