National
Tauktae may turn 'very severe', says Met office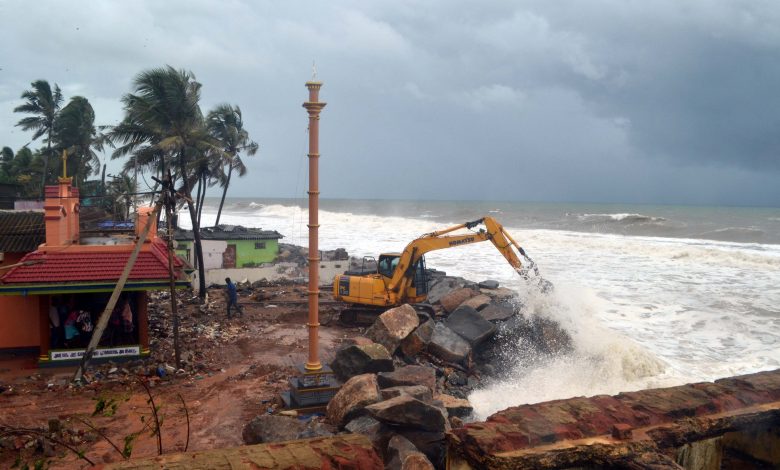 Hyderabad/New Delhi, May 15 (UNI): Cyclone 'Tauktae' (pronounced as Tau'Te) over east-central and adjoining southeast Arabian Sea moved north north-westwards with a speed of about 11 kmph and lay centred at 0830 hours on Saturday over east-central and adjoining southeast Arabian Sea, the meteorological centre said in a special bulletin here.
It is likely to intensify further into a severe cyclonic storm during the next six hours and into a very severe cyclonic storm during the subsequent 12 hours.
It is very likely to move north north-westwards and cross Gujarat coast between Porbandar and Naliya around May 18 afternoon or evening.
The cyclonic circulation over Vidarbha and neighbourhood extending up to 1.5 km above mean sea level has become less marked, the bulletin added.
Prime Minister Narendra Modi will hold a crucial meeting on Saturday evening to review the preparedness of various ministries and agencies to deal with impending Cyclone Tauktae, sources in the government said.
Union Cabinet Secretary, Home Secretary, officials from the National Disaster Management Authority, National Disaster Response Force (NDRF) will attend the meeting, the sources further said.
The India Meteorological Department (IMD) had said on Friday that the depression in the Arabian Sea is likely to intensify into a "very severe cyclonic storm" on May 17 and cross the Gujarat coast on a day later.