Headlines
Three more held in Laitumkhrah blast case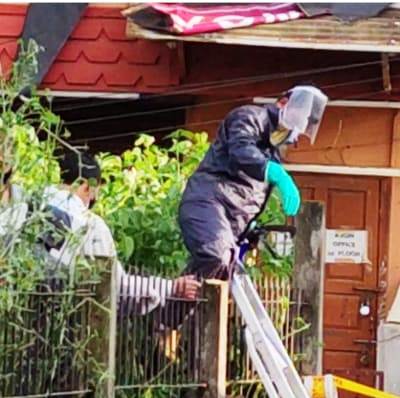 Shillong, Sept 24: Three more persons were arrested in connection with the Laitumkhrah IED blast on August 10.
Police had last month arrested Tenzing Khonglah, an HNLC harbourer for his alleged involvement in the blast incident.
Following the arrest of Khonglah, who is a surrendered HNLC cadre, one more surrendered HNLC man identified as Kitbok Sohklet alias Franko was arrested, police said.
Other arrested persons are Sufiyan Ali Hazarika alias Manbalang Jyrwa and Gary S Myrboh.
Hazarika, also known as Man, was arrested in January, 2013, for his alleged link with the HNLC.
Police said the arrested four persons had acted as collaborators leading to the IED blast that injured two persons.
Besides injury to two women, the tea shop where the injured woman was working, was also damaged. The splinters ripped through the wall and damaged the tea stall.
Later, both the police and the Home Minister Lahkmen Rymbui had said former general secretary of HNLC Cherishstarfield Thangkhiew, who was shot by the police on August 13, was also involved in the Laitumkhrah blast.