National
3 killed in Delhi court room firing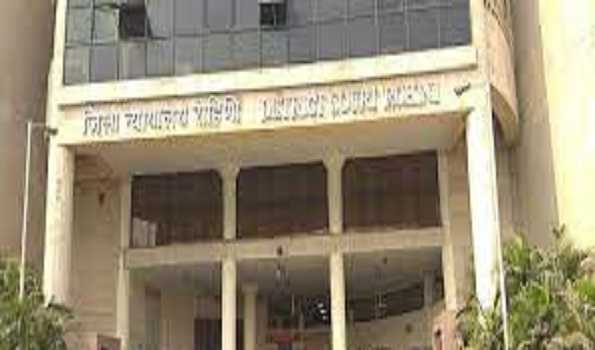 New Delhi, Sept 24 (UNI): Three persons were killed in a shootout at a Delhi court room on Friday noon.
Three gangsters, including under trial Jitendra Gogi, were killed in the firing incident that took place in Rohini court earlier in the day after gangsters dressed as lawyers managed to enter the courtroom with guns.
The incident occurred when Gogi was being produced before a judge. Two assailants, believed to be from a rival gang and dressed as lawyers, opened fire at the gangster, killing him on the spot.
Police said there were no injuries suffered by any other present at the courtroom. An inquiry has been ordered in the incident, which will be handled by Joint Commissioner of Police Surender Singh Yadav.
Videos of the incident that have gone viral show lawyers and police personnel scrambling as gunshots are heard. Eyewitnesses say the two assailants entered the courtroom and started firing.
The lawyers' body in the national capital has asked its members to abstain from work until the security norms in the courts are revised.
Expressing displeasure over the lack of security, the lawyers have called for a one-day strike in all district courts of Delhi. An order issued by the Delhi Bar Association stated that lawyers will abstain from work on Saturday, September 25, on account of the shootout at the Rohini court.
"In view of the call given by the Coordination Committee of all District Court Bar Associations of Delhi, the working in the court will be suspended due to revision of security norms on account of today's unfortunate incident in Rohini Court, Delhi," the statement by the bar association read.
Police sources said the attackers belonged to a rival group named 'Tillu Gang'. The two groups have been at war for years, and several people have died in their conflicts. The two attackers who were killed by the Police have been identified as Jagdeep alias Jagga and Rahul.