Headlines
Trinamool to shine in Garo Hills, not in Khasi Hills: Paul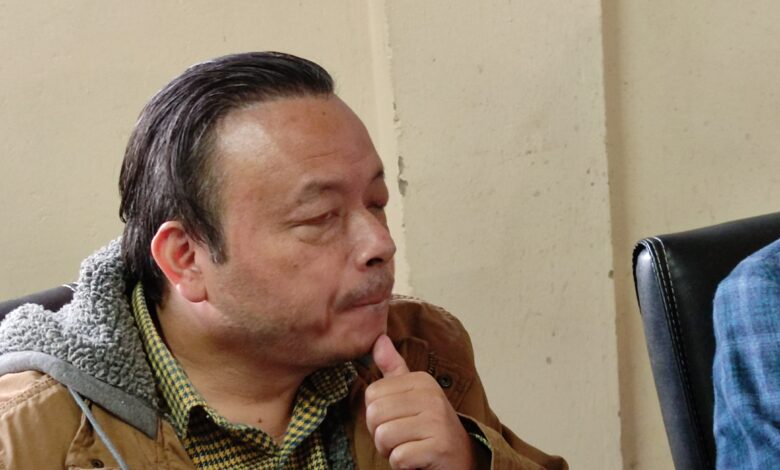 Shillong, Dec 9: The All India Trinamool Congress (AITC) will have more bearing in Garo Hills compared to Khasi Hills in 2023 Assembly polls, according to UDP leader, Paul Lyngdoh.
"The AITC will have more bearing when it comes to Garo Hills because its chief architect, Dr Mukul Sangma has been instrumental in the victory record of the Congress party in the past two decades or so," Lyngdoh told reporters on Thursday.
His response was when asked whether the entry of the AITC will impact other political parties in the state.
Khasi-Jaintia sector individual driven   
"But in the case of Khasi-Jaintia sector, I reiterate that our politics here has always been individual driven and based around personalities/candidates and not on political parties," he said.
According to Paul, the entry of the AITC in Meghalaya is seen as a "vertical split" within the Congress in the state where it first became very strong.
Though the AITC is seen as an alternative to the BJP, he said, "But in the case of Meghalaya, the perception and in fact the reality is that because of the split in the Congress thereby reducing it to a mere shadow of its presence all these years, the AITC is now seen as an emerging challenger in the power politics of Meghalaya before 2023."
Advantage to regional parties 
On the advantage to the regional parties, Lyngdoh said, "Definitely it will be an advantage to regional groups, /parties because we now have the enemy camp divided.
At one point of time, the general perception was that regional parties will not and cannot unite but today it has been shown and demonstrated very clearly that national parties like the Congress could not remain united once they are out of power and it takes them just less than four years to be out of power and for them to be divided in this manner."
Challenge of new party 
Whether running a new political party is a tough task, Lyngdoh, also a former president of KHNAM, said, "It is difficult to first be on your feet and even more difficult to make imprints to that extent forming and sustaining a political party is not a walk in the park, it is a difficult task."
Plight of KHNAM 
"We formed KHNAM with a lot of high hopes in 2002 and when it came to the elections in 2003 there were only two of us who emerged victorious. Then we took up issues like influx, reservation policy and the issue of MBoSE in 2005, I even stepped down as a minister.
But what happened in 2008, politically it did not pay any dividend from two MLAs as we were reduced to just one. So that's the story of political parties," he said.
AITC different story 
Lyngdoh further said in the case of AITC since it is a split within the Congress party and the majority are with the AITC, it is different story altogether.
"Congress has already been wiped out in the Garo Hills now and with that, it will have huge bearing on what will happen in 2023," he said.
Lyngdoh pointed out that the state is having an opposition that is so divided.
"Hence, this is to the advantage of the parties which are in the government."