Headlines
North East
Two killed as protest against eviction turns violent in Assam
Police opens fire in Darrang village; state orders probe by retired Gauhati HC judge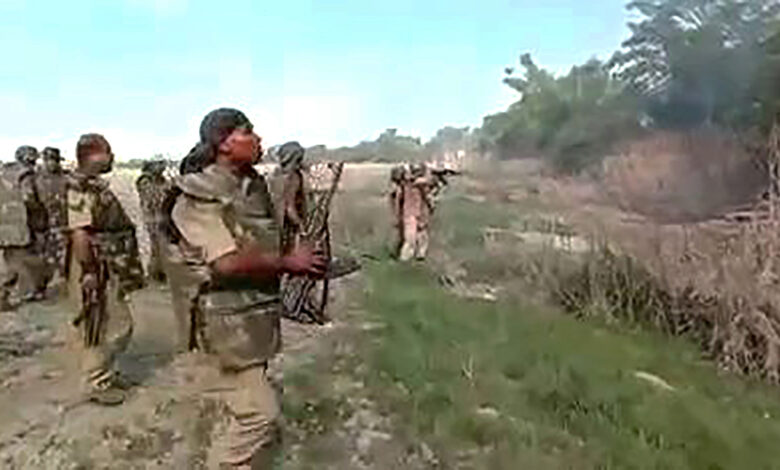 Shillong, Sept 23: Two persons were killed when police opened fire at villagers who were protesting against eviction in Darrang district of Assam on Thursday afternoon.
The deceased, identified as Saddam Hussain and Sheikh Farid, were among the protesters.
On Thursday, several residents of the village staged a protest when police and CRPF personnel arrived there to evict the "encroachers". All of them are Bengali-speaking Muslims who are seen as illegal immigrants from Bangladesh.
The protesters attacked the security personnel who opened fire. The latter also used tear gas and rubber bullets and had fired in the air but could not control the angry villagers. Over 10 policemen were injured when the protesters attacked them with stones, sticks and sharp weapons.
The state government had carried out a similar eviction drive on June 20 where 5,000 people became homeless.
The Assam government has decided to institute an inquiry into Thursday's firing incident by a retired judge of the Gauhati High Court.
A video that went viral on social media showed a 'photographer' kicking and kneeing a protester who lay motionless on the ground after being rained with lathi blows by the police. The unidentified man had tried to attack the police personnel. Later, the 'photographer' was identified as one Bijoy Bania, the official photographer under ADC Pallabi Kachari. He was assigned to record the eviction drive.
The opposition Congress has strongly condemned the "barbaric act" of the police.
On Monday, the eviction drive was carried out in Dholpur (Number 1, 2 and 3) under Sipajhar revenue circle, about 60 km from Guwahati, as part of the BJP-led Assam government's drive to clear "illegal encroachers" from government land. Similar eviction drives were carried out in Biswanath, Nagaon and Morigaon districts soon after the BJP returned to power in May this year.