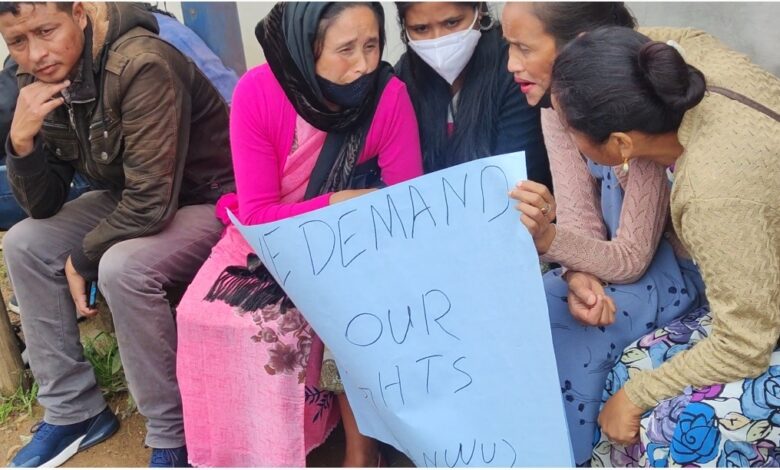 Shillong, May 21: Union Minister for Education, Skill Development and Entrepreneurship, Dharmendra Pradhan got down from his vehicle on Friday before entering NEHU and listened to the grievances of the protestors who gathered for two purposes.
He was in Shillong to attend XXVII Convocation of NEHU.
While the casual workers under the banner  All NEHU Workers Union (ANWU) held placards demanding regularisation of their services, the KSU activists shouted popular slogans "We demand Inner Line Permit, No ILP, no rest"
The president of the ANWU, Napolean Mawphniang said the minister asked about the reason for protesting and assured to apprise the authorities regarding the regularisation of casual employees.
The union leader informed the minister that many casual workers have been working in the university for the past 30 years.
Later, to the concerns expressed by the KSU leader Pynkmenlang Sanmiet on the Centre's delay to implement the ILP in Meghalaya, Pradhan assured to convey the message to the central government.
He asked the young leader his name and said, "Thank You I will convey your sentiment".
Sanmiet told the union minister that the KSU along with the people of Meghalaya have been demanding implementation of ILP since the 1980s but till date there has been no response from the Centre.
The KSU leader wanted to know why in  Manipur as soon as the BJP came to power, the Centre implemented the ILP but here in Meghalaya, they are still waiting for the implementation of the ILP.