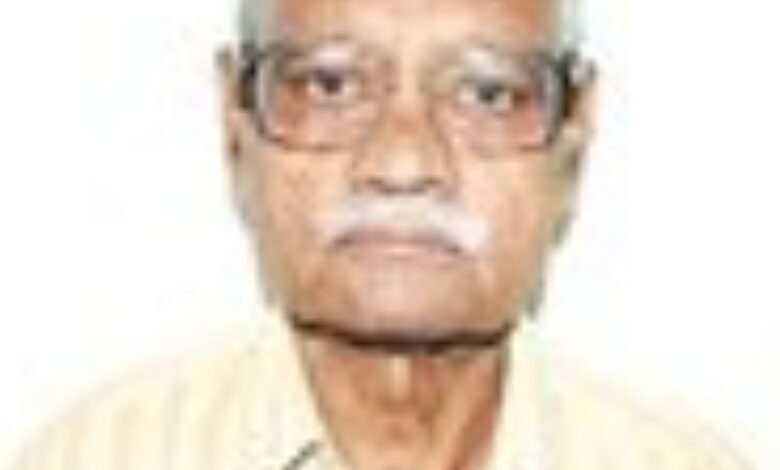 Kolkata, Oct 31 (UNI): Veteran journalist Barun Dasgupta passed away in a city hospital here on Sunday.
The 86-year-old scribe, who was living alone for the past four to five years after the demise of his poet wife Ruchira Shyam at the journalists' cooperative housing complex in Salt Lake, was suffering from multiple organ failure.
The end came this morning after battling for life for the past few days.
Barun Dasgupta was brought up at Sodepur's Gandhi Ashram, which was set up by his elder uncle Satish Dasgupta and his father Kshitish Dasgupta.
He was proficient in Bengali, Assamese, Hindi and English languages. He worked in many newspapers. He retired as a special correspondent of the Hindu in Guwahati.As a professional, Dasgupta worked in Patna, New Delhi, Kolkata and Guwahati.
Dasgupta has been an active member of the Indian Journalists' Association for many years.
Condoling the demise of Barun Dasgupta, his long time friend, Mrinal Biswas, said Dasgupta's passing has left a huge void in journalism. "He was a good man and a hard nosed journalist. Even till his demise he worked dedicatedly as a journalist."
IJA president, S. Sabanayakan, and general secretary Sekhar Sengupta too condoled the demise of Daagupta.