State
ATM cards, mobile phones & pass books recovered from Nigerian-Naga duo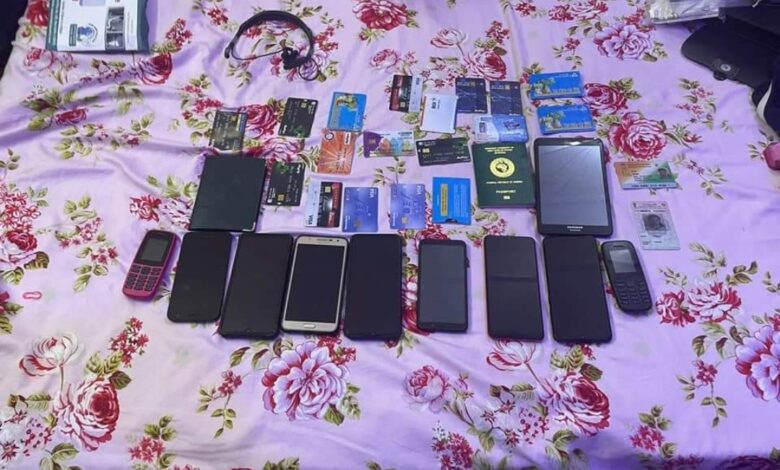 Shillong, Nov 1: Twelve mobile devices, 23 ATM cards and 12 pass books of different banks ( in picture) were recovered from Nigerian- Naga duo after they were arrested by Meghalaya police.
There were involved in a crime reported in Williamnagar.
Police suspect that they may be involved in many other cases in other districts of Meghalaya amd other states .
The  Nigerian national and Naga woman were arrested from Delhi as they were involved in a cyber crime / fraud case.
After Rs 2 lakh was involved in the fraud case, an FIR was lodged and a case registered at Williamnagar police station recently.
The Ngerian has been identified as Felix JIdefor ( 44), son of Mimadubuezebof Asaba Nigeria. The woman, Khegholi Awomi, daughter of Vikli Awomi is from Dimapur Sadar, Nagaland.