Headlines
VP to lay base for Shillong-Dawki road project tomorrow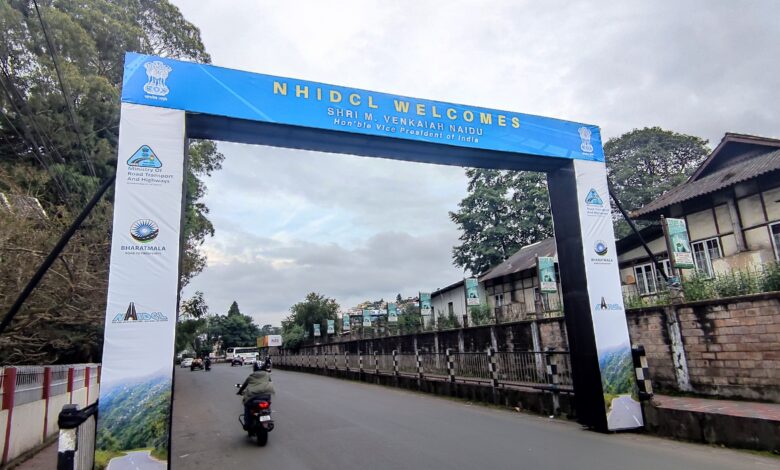 Shillong, Oct 3 : The VIce President M. Venkaiah Naidu will lay the foundation stone for the upgradation of NH- 40 from Shillong to Dawki on Monday morning at state convention centre in the city.
The NHIDCL, which is executing the project, has put up a welcome arch (in picture) for Naidu.
Curiously, the project initiated with funds from Japan has already started a few months ago.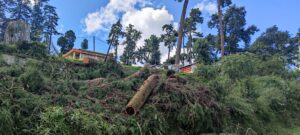 Tree felling (in picture) is going on for the project and even the High Court of Meghalaya wanted minimum damage to the environment.
NEC workshop 
Naidu will also attend the workshop on 'changing the role of NEC in development of NE region' with the participation from all the Northeastern states and academia in the evening at the NEC headquarters.
He will also release a book on 'indigenous habitat- vestiges of ancestral life in India's Northeast'.