Headlines
Youth Cong sees exit of members as drama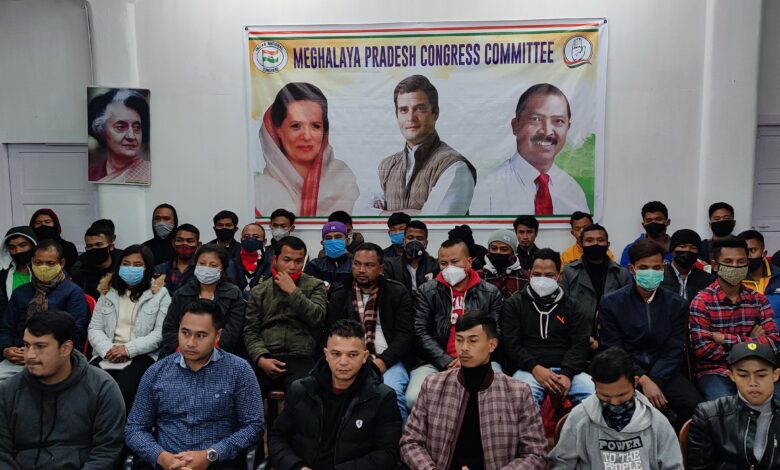 Shillong, Dec 4: Youth Congress leader Banphira Basaiawmoit  termed as drama the mass resignation of former leaders of the Meghalaya Pradesh Youth Congress (MPYC).
"The main reason why they leave the party is because they know there is a threat to their position in the party and that is why they are creating this drama," Basaiawmoit said on Saturday during a press conference at Congress Bhawan.
Stating that the MPYC is in the process of electing its new body, Basaiawmoit downplayed the claim of former MPYC leader  Fernandes Dkhar that 400 youths have resigned.
Fernandes was one among the candidates who had also filed nomination for the post of MPYC president.
"To win an election to MPYC, each candidate has to enroll at least 2,000 – 3,000 active members," he said.
Basaiawmoit, who is also in the race for the president's post, however said, the youth Congress will continue to work on the many pressing issues instead of diverting its attention to 'such dramas'.
He said that the unemployment rate in Meghalaya is alarming. "According to reports that we got for 2019-20, the unemployment rate among educated youth who have finished their secondary schooling is at 4.63 per cent, for higher secondary -10.53 percent, graduates – 16.56 percent and post graduate – 19.7 percent," he said.
"We are now ranked as the 5th poorest state in India and worse, we are the poorest state in the NE region. These are the pressing issues that we as youth Congress will have to work on, will have to work for the state, for the welfare of our families and we have to ensure we as a state contribute to the nation as well," Basaiawmoit added.
According to him, so far 20,000 youth have already enrolled as members of the youth Congress and the membership drive will continue till December 12.
All Cong blocks intact 
Notwithstanding the recent exodus of 12 MLAs to the All India Trinamool Congress, Basaiawmoit maintained that the blocks are intact.
"We have people in the Congress and through them we will reach out to the grassroot and revamp the party," he said.
"Let us not talk about who left, let us not talk about who are leaving, as we know for sure we will redefine the future of Meghalaya, we will define the Meghalaya we want, which is prosperous, where unemployment will not be an issue anymore and a Meghalaya where youth get a platform to showcase – that is what we stand for," Basaiawmoit said.