Headlines
11 deaths,375 cases prompt curfew extension till May 17
Only 15 members for weddings & funerals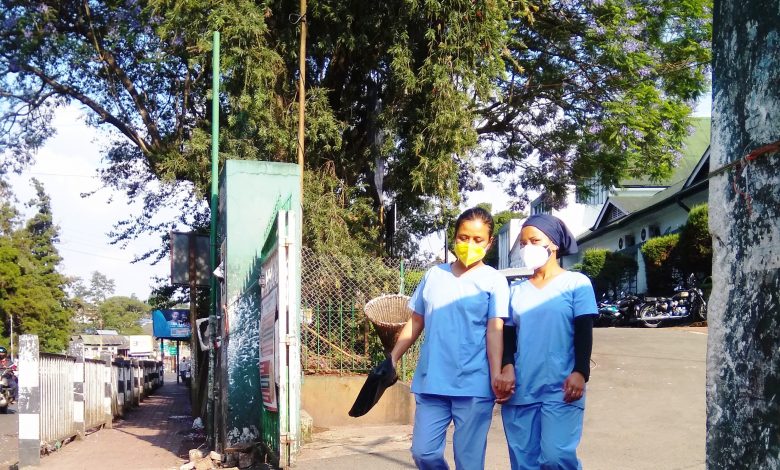 Shillong, May 8:  Eleven deaths and 375 cases have prompted the state government to extend the curfew and lockdown till May 17.
The order of the government said that with the rise in the number of cases, hospital bed occupancy is nearing saturation.
The deceased are Skindro Dkhar (51) , Mission Compound, Jowai, Nancy Khongjee(80), Mawlynnong, Pynursla, Amanda Rynjah (38), Mawlai Mawdatbaki,  Bun Paswet (60), Panaliar, Jowai, Tret Mawnai(48), Nongbsap A East Khasi Hills, Manoj Kumar Choudhury (61), Umroi Cantonment, Bina Rani Dey (77), Nongthymmai, East Khasi Hills, Pyrkhat Gympad (60), Lower Mawprem, Banteidorlang Lyngdoh (35), Nongtnger, Pynursla, Jennar Sutnga (60), Chutwakhu, Jowai and Hordwin Myrboh (64), Mawlynrei Dong Shyiap.
The eleven persons died from May 6 to 8 and the total number of deceased till date is 210 whereas the total active cases are 2678.  There are 152 new recoveries though the positive cases on Saturday stood at 375.
With the lock down extension from 5 am of May 10 till 5 am of May 17, the inter-state movement of people as far as East Khasi Hills is concerned, was restricted.
The government has allowed the banks and post offices to function with limited staff.
The exempted central and state government offices will function with limited staff and not exceeding 30 per cent in B, C and D categories of employees.
E-commerce and home delivery of all goods are permitted with the guidelines from the respective deputy commissioners.
The order of the East Khasi Hills district magistrate says that that no vehicular movement is permitted except for essential services.
All major markets in East Khasi Hills including Shillong will remain closed.
Essential goods will be made available through shops in the localities as per arrangement to be made by the Incident Commanders/Block Development Officers/Sub-Divisional Officers (Civil) along with the headmen.
Wholesale shops will be permitted and regulated as per order issued earlier.
Restaurants, cafes and food delivery services are permitted only for home delivery services subject to due permission from the office of the district magistrate and these include kitchens, providing food for quarantine centres, persons on COVID-19 duty and families/persons under home isolation as per order issued earlier.
Bars, takeaway counters and liquor delivery services will remain closed.
In-situ construction works that do not involve movement of labour are permitted with due intimation to the office of the magistrate or block development officers.
Only 15 members for weddings, funerals  
Weddings already permitted may be held but restricted to family members and not exceeding 15 persons. "No new permission shall be granted during the lockdown period. Funeral gathering to be  restricted to 15 persons with prior permission and strict adherence to protocols", the order said.
The order has exempted health services including vaccination, essential services like FCI, electricity, water supply, security, police and armed forces, municipal services, fire & emergency services, national informatics centre and telecommunication services, movement of essential goods, print & electronic media, farming and MGNREGA  activities in rural areas, NARI/1917iTEAMS, officers and staff of Corona Care Centre, all officials on COVID-19 duty, Shillong Municipal Board essential services, Shillong Cantonment Board essential services, pharmacies, LPG distributors, petrol pumps, all directorates under directorate of health services, directorate of food, civil supplies and consumer affairs, directorate of  information & public relations and office of the director general of police.