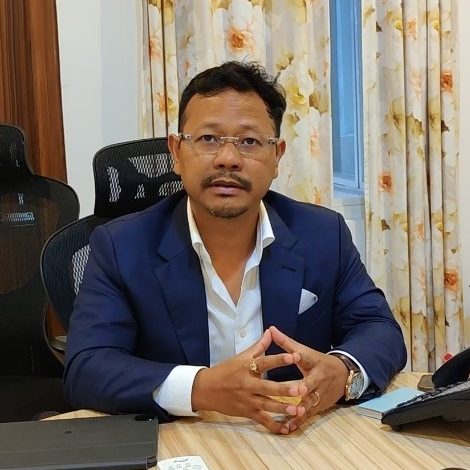 Shillong, Dec 14: The state cabinet has  approved the proposed amendments to the Meghalaya Compulsory Registration of Marriage Act, 2012.
Cabinet Minister James Sangma said the Act was enacted to provide for compulsory registration of marriages.
The Act also makes it mandatory for a married man and woman to compulsorily furnish a marriage certificate issued under the act for all official purposes.
He also said subsequently by an amendment in 2017, provisions of the Act were made applicable to the parties, to the marriage or in case of living together or cohabitation not covered by their respective personal laws.
James said the principal Act however did not define the meaning of official purposes and by way of an amendment of the Act in 2019, the term official purposes was defined as "official purposes in relation to the said Act shall mean a contract of marriage entered between the parties for addressing issues pertaining to pensions, successions and maintenance of spouse."
James said in view of the fact that the aspect of the pension or successions and maintenance of spouse are already taken care of by the concerned applicable laws, there is no need to make it mandatory to furnish marriage certificates issued under the principal Act of 2012 which is primarily aimed at compulsory registration of marriages. Therefore…an amendment was proposed to the said Act to delete the phrase "and such marriage certificates shall be required for all purposes…"
The minister informed that another amendment proposed was in respect to the registrar general of marriages.
"It is observed that the inspector general of registration (IGR) does not have any statutory function under the above Act either on ex-officio basis or even otherwise. However, traditionally the IGR has been dealing with matters related to registration as an intermediate interface similar to the head of department at the state level while the district officials take up any matters with the state government in the ERTS department. So it was found desirable that the district official take up all matters relating to registration of marriages with the IGR in the first instant.
The cabinet approved the proposed amendments in the form of an ordinance.
Nod to gaming rules
The cabinet also approved the Meghalaya Regulation of Gaming Rules, 2021.
James said the rules have been drafted in order to operationalise the Meghalaya Regulation of Gaming Act, 2021 which seeks to enable the excise department to not only tap the revenue potential of gaming both online and physical premises but also to regulate gaming within the state.
He said the rule was placed before the cabinet which approved it.
The cabinet also approved the proposed list of holidays for 2022.