Headlines
Ardent opposes amendment to Marriage Act
'Govt move to defeat purpose of legislation'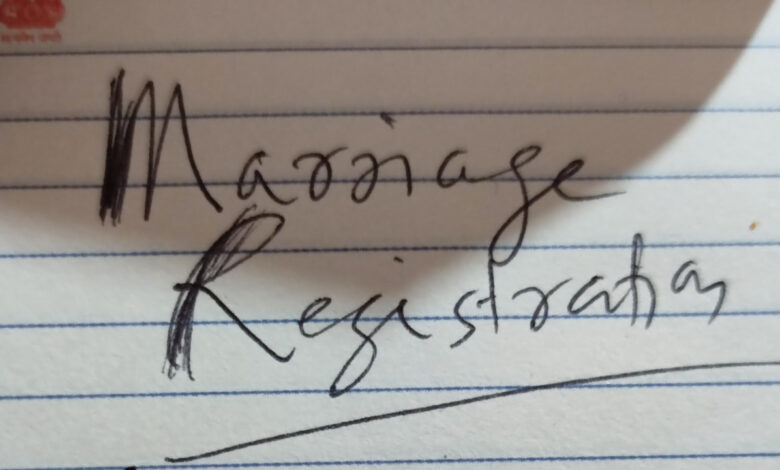 Shillong, Sept 7: Former MLA Ardent Basaiawmoit has opposed the proposed amendment to Meghalaya Compulsory Registration of Marriage Act 2012, and urged  the government to not go ahead with the proposal.
In a letter addressed to Inspector General of Registration , PK Agrahari on Tuesday, the former KHADC CEM said," My attention has been drawn to the intention of the government to bring a second amendment to the Meghalalaya Compulsory Registration of Marriage Act 2012 whereby the proposed amendment sought to delete section 2(j) which defines the term "Official Purposes" and also to delete the portion mentioned  in the preamble of the principal act which says that, "Whereas further it is mandatory for married man and married woman to compulsorily furnish a marriage certificate for all official purposes;"
He said the proposed amendment is an attempt to weaken the Act and to make it completely redundant and ineffective.
Even the first amendment which was brought to define the meaning of "Official Purposes" by way of inserting a new clause (j) in section 2 was not sufficient and should have been more comprehensive, he added.
Ardent, who is also the  Convenor, Revolution Ïada La Ka Ri, said the every purpose of the law is to prevent child marriages, check bigamy or polygamy, help women to exercise their rights of maintenance.However, the proposed amendment would defeat the very purpose of this piece of legislation.