State
Assembly panel monitors progress of bridge and road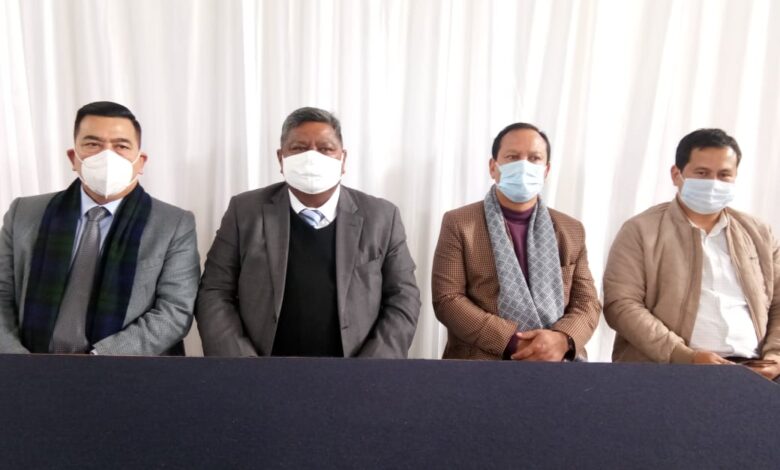 Shillong, Jan 11: The Public Accounts Committee (PAC) of the Assembly has inspected the construction of the double lane bridge at Umpling, Nongrah Water Supply Scheme and the internal roads connecting Shillong and New Shillong Township.
The PAC also met the officials of the Public Works Department and the Public Health Engineering department to know the status of the case.
The Chairman of PAC, Charles Pyngrope told reporters on Tuesday that pandemic has delayed the progress of works.
While the Umpling bridge estimated at Rs 4.35 crore will be ready by March, sanctions have been made and some works carried out for the construction of the internal roads in the area leading to New Shillong Township.
The progress of Nongrah Water Supply Scheme is slow as it was sanctioned  in 2017-18.
According to Pyngrope, the progress of work has been slow due to the nature of the soil which is more of rock where the  main reservoir was built and it takes water from different sources.
"However, we were informed that by this year, though not very immediate, we will be able to draw wate for the residents of Nongrah village itself," he said.
Bridge over Umkaliar 
He said the deputy chief minister had indicated that there is a proposal for construction of another bridge over Umkaliar that is from MES to Umpling and connecting Ishyrwat.
"That is big and the total cost at today's rate will be Rs 70 crore but that is also a very important feeder bridge to ease the congestion from Shillong to NEIGRIHMS. That proposal will be put up in the next budget session," he added.