Headlines
CM-level border meeting in Dispur may be final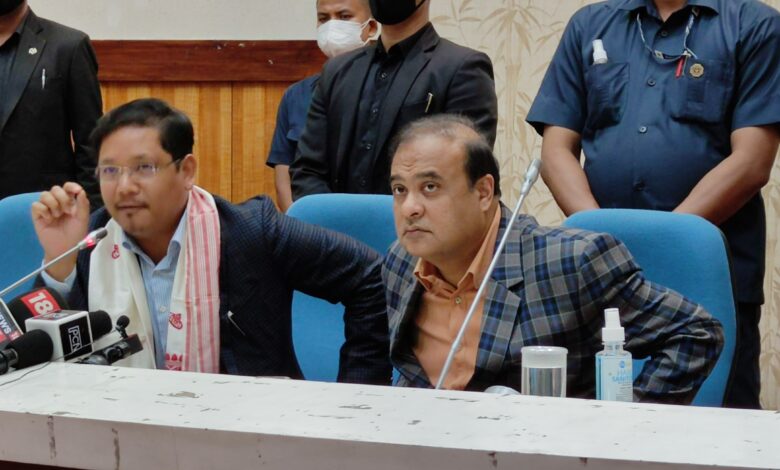 Shillong, Jan 10: A crucial meeting between the chief ministers of both Assam and Meghalaya to resolve the boundary dispute will be held in Dispur on Wednesday.
The meeting is likey to be the last one between the CMs before both the states announce a settlement in six areas of difference.
The six areas of difference are Tarabari (4.69 sq km), Gizang (13.53 sq km), Hahim (3.51 sq km), Boklapara (1.57 sq km), Khanapara-Pilangkata (2.29 sq km) and Ratacherra (11.20 sq km).
Cabinet minister and the Chairman of one of the border committees, Renikton Lyngdoh Tongkhar said the meeting is crucial and parrhaps the final before settlement is arrived at.
The ministers who are part of three regional border committees will be part of the CM-level meeting scheduled from 1 pm to 4 pm.
The first CM-level meeting (in picture) was held in July last year and Wednesday's meeting is the 4th.