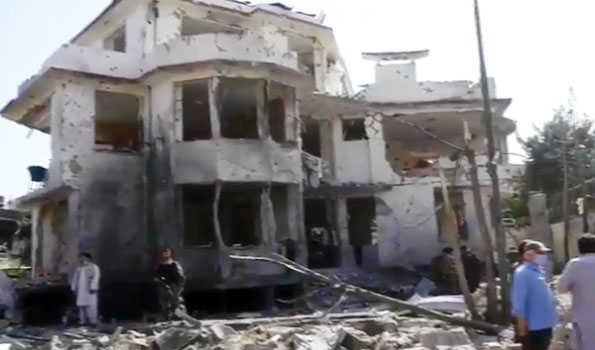 Kabul, August 4 (UNI/Xinhua): A militant attack on the residence of Afghan Defence Minister Bismillah Khan Mohammadi in Kabul left all the four attackers and eight civilians dead, Interior Ministry spokesman Mir Wais Stanikzai said on Wednesday.
Stanikzai also confirmed that "eight civilians including a woman were martyred" and more than 20 others sustained injuries.
Meanwhile, spokesman for the Public Health Ministry Dastgir Nazari has confirmed to reporters that eight dead bodies and the 22 injured persons have been taken to hospitals.
A group of unknown militants stormed the residence of Mohammadi in the fortified Shirpor area.
Mohammadi in his short message denounced the attack as a "coward terrorist act", saying such terrorist attacks "will not undermine the morale of the national defense and security forces" in the war against terrorists to defend the country.
According to the latest media reports, Taliban has claimed responsibility for the attack.