Headlines
Ban on recruitment to continue as HC disposes of PIL on roster system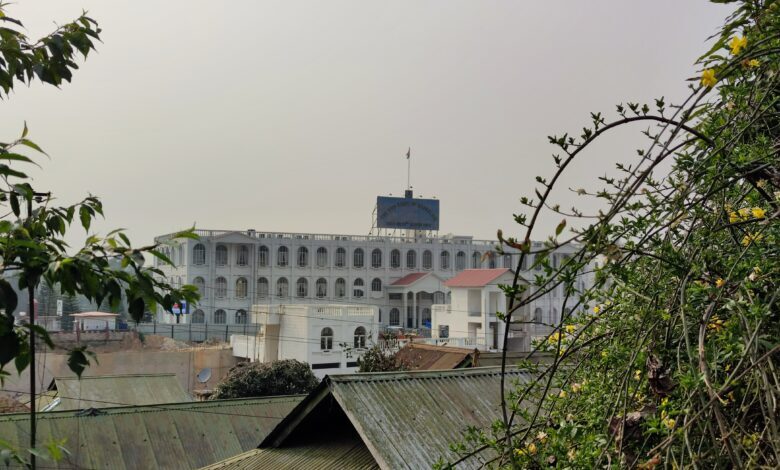 Shillong, May 11: The High Court of Meghalaya has disposed of a PIL regarding the roster system for implementing reservation policy as the government has decided to adopted it but the stay on recruitment will continue.
The government had not implemented the roster system since almost the inception of the state for the last half a century, observed the division bench comprising Chief Justice Sanjib Banerjee and judge W Diengdoh.
During the hearing of the PIL on Tuesday,  Advocate General handed over a copy of the office memorandum dated May 10 by which the roster system has been adopted in the state and all government appointments have been required to be made following the system.
There were several annexures to the memorandum. These annexures, in tabular form, cover the areas where persons with disabilities would also be accomodated
and other areas where the job descriptions are such that persons with disabilities cannot be taken in, the court observed.
Injunction to continue
"Since the roster system in now in place, and without going into the merits thereof, the sou motu proceedings are dropped. The injunction restraining further recruitment will, however, continue till the previous occupants in the relevant posts have been identified, whereupon the injunction will cease to operate", the court said.
According to the court, this will apply to every post covered by reservation so that future recruitment is made only upon ascertaining the vacant slots that need to be filled up.
"Only upon such exercise being completed, may fresh recruitment to the relevant post be undertaken. This will apply to every entry-level post in every organisation where reservation is applicable", the court said.
The bench made it clear that the validity of the roster system has not been gone into.
Gradation list 
"It is also clarified that the gradation list in every post will have no nexus with the roster system as the gradation list will be governed by the merit positions occupied by the persons collectively recruited", the court said..