Sports
Trending
Bayern win 9th Bundesliga title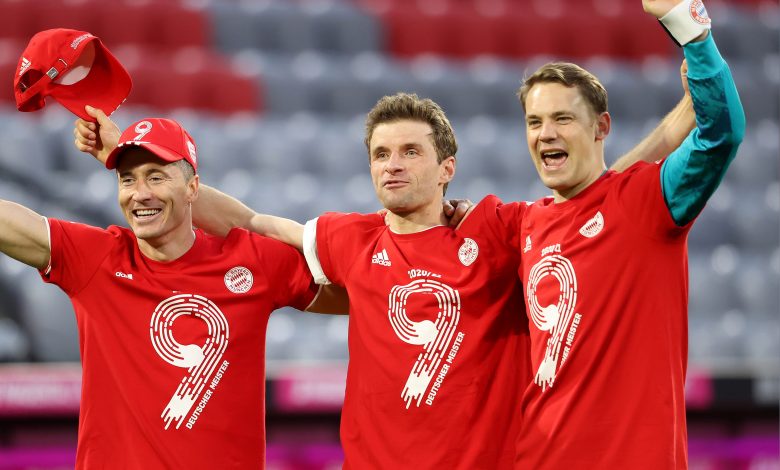 German football giants Bayern Munich were all set to become German Champion for the record 31st time.
This happened after Borussia Dortmund beat RB Leipzig 3-2 on Saturday. This also helped Bayern Munich to extend their winning record to the ninth straight Bundesliga titles.
Bayern, are scheduled to play Borussia Moenchengladbach later in the tournament, however, the German powerhouse top the points table by seven points ahead of second-placed Leipzig. Leipzig are left with two more games in their kitty.
Also Bayern Munich head coach, Hansi Flick are all set to leave the German club at the end of the season with having won seven trophies.
Moreover, Bayern Munich made their ninth straight Bundesliga title win more memorable by demolishing Borussia Monchengladbach 6-0 on Saturday. In the process, Robert Lewandowski scored a spectacular hat trick.