Feature
Bold & glitzy colours to rule makeup trend 2023-24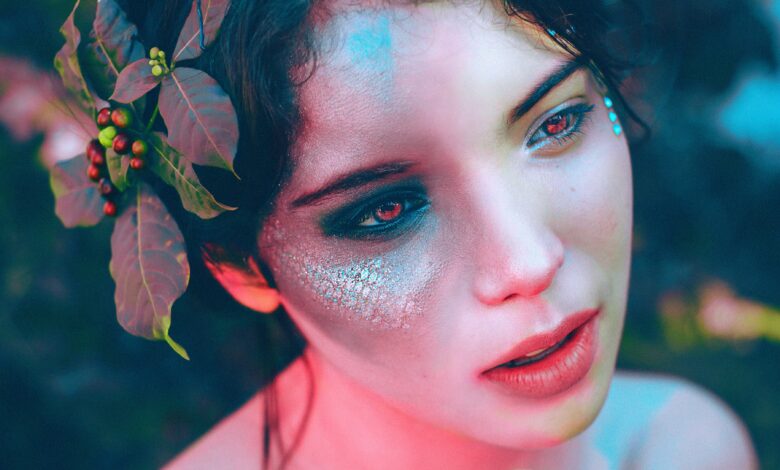 Similar to fashion, beauty trends change, ranging from the no-makeup look to colour trends. For the upcoming two years, we expect to see bold colours and loud tones, as well as a muted palette consisting of pastels and nudes.
The fall and winter 2023–2024 cosmetics trends are all about 'Bold and Rebellion', which brings us back to the bold and dramatic colour. The phrase 'glam and swing' conjures up images of the glitzy celebrations and wild parties of the 'Roaring Twenties'. Diamonds are a girl's best friend and this year's theme of 'Dramatic Diamonds' ushers in a new era of glitz. A girl's best friend is a diamond, especially when it sparkles on her skin and everyone notices.
"No-makeup makeup is a make-up that you wear to slightly enhance your features in a more natural and minimalistic way."
Pastels can be romantic, sweet or even neutral. Pastels, with their calming tones that are easy on the eyes, exude a sense of serenity and fun. A play on the finish, whether it's iridescent, metallic, or a high-shine glossy glow, can offer this trend a fresh mood and futuristic aspect.
During the epidemic, many people have intentionally or involuntarily turned to Chroma therapy, or the use of colour to heal emotional and physical conditions. This trend is expected to continue right through 2024 as people become increasingly open to experimenting with bolder and more vibrant colours.
Near-neons and extreme brights are given a gloss boost — gels, shimmers and lustrous metallics provide an otherworldly twist to this colour trend.
Neutral tones take on a more down-to-earth feel with desert-inspired shades. Taking cues from mineral makeup, pigments allow consumers to build on intensity while maintaining the earthy tones.
The colour red can be seen as mysterious, passionate, sexy, romantic and much more. Red lipstick is a staple in almost every woman's collection because it gives them an air of seduction combined with sex appeal, power, strength, and confidence. Pigments, irrespective of whether they are matte or glossy should be rich, saturated, and bright to make a bold statement.
Each generation reinvents itself and colours are no exception. After a period of dominance by nude or matte tones, vibrant, dramatic colours are making a comeback. Coloured Syncrystals, particularly in the eyeshadow mousse triple, provide a spectrum of vivid and vibrant colours with metallic glitter.
Also read: