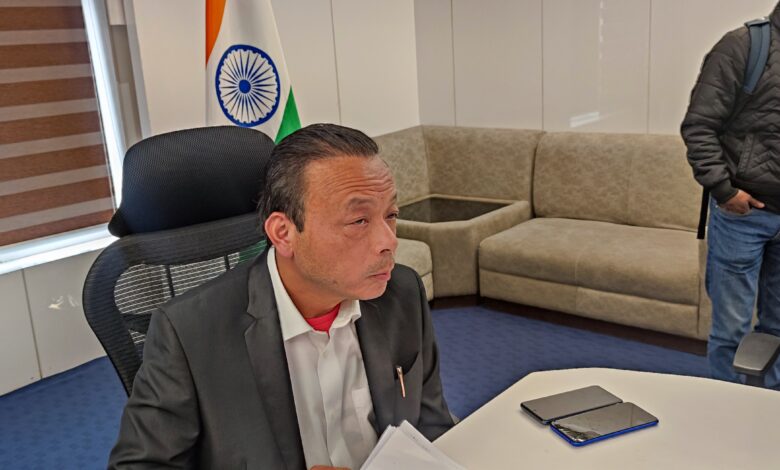 Shillong, March 17: The cabinet on Friday cleared the Governor's speech which includes reference to border issue post Mukroh incident and HNLC peace talks.
Government spokesperson and cabinet minister Paul Lyngdoh told reporters  that infrastructure and critical areas which need immediate attention are also mentioned in the governor's speech.
Lyngdoh said the government is going to take the drug menace as a serious threat.
"We will go all out on a war footing to combat drug trafficking in all forms", he said.
"And in fact the seizures from contraband has gone up to 71 crore as we speak and police have been put under very high alert to go all out against drug traffickers of whichever calibre. We will not miss out on the small guys or on the big ones and there will be no compromise when it comes to raids, seizures, checking of illicit of drugs of any varieties," he said.
Lyngdoh informed that the government has already created five new fire and emergency stations, nine new outposts, five new police stations and seven border outposts.
"The next part of the governor's address deals with agriculture and farmers welfare, animal husbandry, but basically it is a growth oriented direction that we are taking and we will try to optimize our resources, central funds and externally aided funds for all of these projects. More importantly, the focus is on the youth, arts and culture. These are fundamental and you will be hearing the details once they are finalized and place on the table of the house," he said.
According to him, tourism will achieve due regard and importance and it will be sustainable, employable, employment generating, community participant, technology driven and synergy with other schemes.
"We will also augment the power generation and as we speak we are also trying to mitigate any possibility of disaster in the light of sudden change of weather, frequent strong winds. Those are the major areas covered by the governor's address," Lyngdoh said.